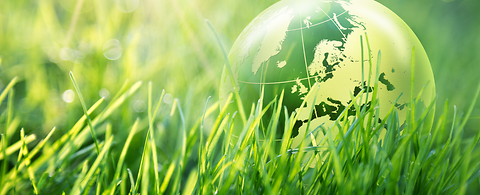 ANDRITZ successfully starts up an innovative reject handling line at Sun Paper Savannakhet, Laos
2021/05/19
ANDRITZ has successfully started up a complete, innovative reject handling line as well as key stock preparation equipment at Sun Paper Savannakhet, Savannakhet Province, Laos.
ANDRITZ's scope of supply includes a compete reject handling line that processes rejects from the mill's two OCC lines and the pulp drying line on site and has a design capacity of 400 t/d.
The innovative reject line delivered and started up by ANDRITZ comprises the following key equipment:
Reject Compactor ReCo for dewatering the light rejects from coarse and drum screening to highest dryness
ADuro P shredder equipped with a unique knife system and a robust rotor to ensure that the material is cut to the required particle sizes in only one step
ADuro C shredder with special coupled shafts to facilitate knife exchange during maintenance and thus reduce downtime
Ying Guangdong, Vice General Manager and Chief Engineer at the Sun Paper Group, says: "We managed a very successful start-up ahead of schedule despite the challenging impact of the pandemic. We will definitely benefit from the highly energy-efficient equipment, its long lifetime, easy maintenance and, in particular, from the powerful new reject handling system."
In addition, ANDRITZ installed approach flow systems and broke handling as well as several stock preparation components as part of two OCC lines. The stock preparation systems feed two paper production lines that feature a maximum capacity of 1,434 t/d each and produce high-quality test liner and corrugated paper as their final product.
This successful start-up strengthens ANDRITZ's strong position as a technology and service provider for reject handling lines in Southeast Asia. ANDRITZ has supplied three reject handling systems to Sun Paper since 2014.
Sun Paper Savannakhet was established in August 2010 as part of the Sun Paper Group, a leading player in the pulp and paper industry, and produces about 800,000 tons of packaging paper per year.
- End -
ANDRITZ GROUP
International technology group ANDRITZ offers a broad portfolio of innovative plants, equipment, systems and services for the pulp and paper industry, the hydropower sector, the metals processing and forming industry, pumps, solid/liquid separation in the municipal and industrial sectors, as well as animal feed and biomass pelleting. Plants for power generation, flue gas cleaning, recycling, and the production of nonwovens and panelboard complete the global product and service offering. Innovative products and services in the industrial digitalization sector are offered under the brand name Metris and help customers to make their plants more user-friendly, efficient and profitable. The publicly listed group has around 26,950 employees and more than 280 locations in over 40 countries.
ANDRITZ RECYCLING
The ANDRITZ product range offers recycling solutions for a wide variety of different applications: electronic and electrical waste, refrigerators, cables and flexible wires, metals, end-of-life vehicle parts like oil filters, motor blocks and tires, household, industrial, organic and wood waste, as well as rejects from the pulp and paper industry. The service offering includes system and machine modernization, rebuilds, spare and wear parts, on-site and workshop services, optimization of process performance, maintenance and automation solutions, as well as machine relocation and second-hand equipment.