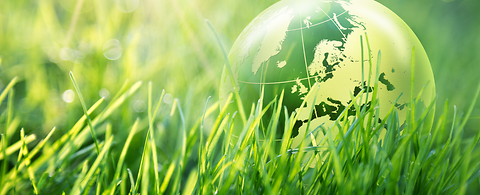 ANDRITZ to supply textile recycling system to Renewcell, Sweden
2021/07/27
International technology Group ANDRITZ has received an order from Renewcell to supply textile recycling equipment to its greenfield recycling plant in Sundsvall, Sweden.
Start-up of the plant is scheduled for the first half of 2022.
Core elements of the new recycling system will be ANDRITZ ADuro shredders, which will shred used textiles in only one shredding step. With unique capabilities, the ADuro shredders cut the incoming material uniformly and cleanly while enabling a very high throughput. In the subsequent separation stages, contaminants like buttons and zippers will be removed from the shredded textiles. Renewcell uses this pre-treated material to produce a pure, natural dissolving pulp made from 100% recycled textiles.
In addition, the scope of supply includes additional key pieces of equipment. With the state-of-the-art equipment from ANDRITZ, up to 60,000 tons of used textiles per year can be handled in the new recycling plant.
Since 2016 Renewcell has cooperated with ANDRITZ to develop its process in its test plant in Kristinehamn, Sweden, convincing the company of the high performance and quality of ANDRITZ technology in processing challenging materials such as textiles.  
Renewcell, headquartered in Stockholm, Sweden, was founded in 2012 and is specialized in the recycling of textiles. The recycling technology employed by Renewcell dissolves used cotton and other cellulose fibers and transforms them into a new raw material, the so called Circulose® pulp, which is further used to make biodegradable virgin quality viscose or lyocell textile fibers for the fashion industry.
- End -
ANDRITZ GROUP
International technology group ANDRITZ offers a broad portfolio of innovative plants, equipment, systems and services for the pulp and paper industry, the hydropower sector, the metals processing and forming industry, pumps, solid/liquid separation in the municipal and industrial sectors, as well as animal feed and biomass pelleting. Plants for power generation, flue gas cleaning, recycling, and the production of nonwovens and panelboard complete the global product and service offering. Innovative products and services in the industrial digitalization sector are offered under the brand name Metris and help customers to make their plants more user-friendly, efficient and profitable. The publicly listed group has around 26,950 employees and more than 280 locations in over 40 countries.
ANDRITZ RECYCLING
The ANDRITZ plant range offers recycling solutions for a wide variety of different applications: Electronic and electrical waste, refrigerators, cables and flexible wires, metals, end-of-life vehicle parts like oil filters, motor blocks and tires, household, industrial, organic and wood waste as well as rejects from the pulp and paper industry. The service offering includes system and machine modernization, rebuilds, spare and wear parts, on-site and workshop services, optimization of process performance, maintenance and automation solutions, as well as machine relocation and second-hand equipment.