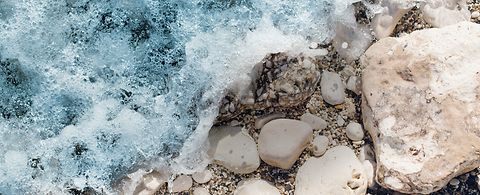 New ANDRITZ screen scroll centrifuge increases uptime and product quality
2022/04/04
International technology group ANDRITZ has developed a new screen scroll centrifuge with innovative features that reduce wear, enable the rapid exchange of parts, and increase maintainability.
The new ANDRITZ screen scroll centrifuge HX can process bulk chemicals, minerals, agrochemicals, and food, even under difficult feeding conditions. It is designed for improved product quality and maintainability. New features include a Gentle Feeder™ feeding system, a modular scroll, and a rotating assembly that can be removed and replaced in one piece (express cartridge).
The express cartridge design enables the entire rotating assembly to be replaced without dismantling any process piping, reducing downtime to less than eight hours, even for major maintenance work. Minor maintenance work can be done without removing the cartridge as the scroll and screens are easily accessible and removable. The scroll itself is a modular unit designed specifically for cost efficiency and rapid repairs – worn parts can be replaced separately using standard tools. These new features minimize maintenance costs and maximize uptime.
The screen scroll centrifuge HX is also equipped with ANDRITZ's proven Gentle Feeder feeding system. It gently accelerates the solids, thus reducing particle breakage and screen wear. An automated cleaning-in-place system, a cake washing feature and optional additional wear protection round off this innovative solution.
- End -
ANDRITZ GROUP
International technology group ANDRITZ offers a broad portfolio of innovative plants, equipment, systems, services and digital solutions for a wide range of industries and end markets. ANDRITZ is a global market leader in all four of its business areas – Pulp & Paper, Metals, Hydro, and Separation. Technological leadership, global presence and sustainability are the cornerstones of the group's strategy, which is focused on long-term profitable growth. The publicly listed group has around 26,800 employees and over 280 locations in more than 40 countries.
ANDRITZ SEPARATION
ANDRITZ Separation provides mechanical and thermal technologies as well as services and the related automation solutions for solid/liquid separation, serving the chemical, environmental, food, and the mining and minerals industries. The customized, innovative solutions focus on minimizing the use of resources and achieving highest process efficiency, thus making a substantial contribution towards sustainable environmental protection. In addition, the business area offers technologies and services for the production of animal feed and biomass pellets.