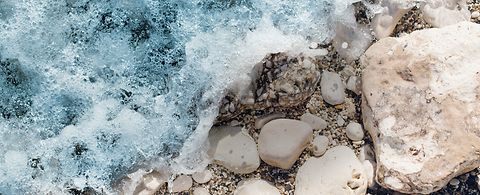 ANDRITZ presents innovative product portfolio for the water, wastewater, and waste management industries at IFAT 2022
2022/05/04
International technology group ANDRITZ will be exhibiting its broad range of proven and new technologies, services, and automation solutions for the water, wastewater, and waste management industries at the IFAT 2022 show in Munich, Germany.
From May 30 to June 3, 2022, ANDRITZ will be presenting its products and solutions at two different locations:
Hall A1, booth 350: water treatment, pumping technology, and sludge processing solutions
Hall B6, booth 151/250: trend-setting recycling solutions for various waste streams
SHOWCASES INCLUDE:
ANDRITZ Underdrain system – a maintenance-free gravity filter that guarantees a smooth filtration process. Water intake screens made from stainless steel with replaceable screens that limit repair and maintenance costs complete the portfolio.
Economical pumping technologies, such as the ANDRITZ submersible centrifugal pump with highest efficiencies of up to 88% and flow rates up to 2,200 m3/h. The design of this pump allows optimal conveyance of pre-cleaned wastewater. 
Efficient sludge thickening and dewatering solutions (screw presses, decanter centrifuges, filter presses, drum and gravity belt thickeners) that ensure a reliable and stable sludge treatment process at reasonable cost. New systems supported by artificial intelligence for automatic polymer dosage in real time help to reduce operating costs by up to 40%.
Proven paddle, belt, drum and fluid bed drying systems that help to minimize disposal costs by producing a broad portfolio of dried sludge products profitably.
Fluidized bed boilers that use waste as fuel and are suitable for thermal treatment of almost all types of fuel, such as RDF (refuse-derived fuel), pre-treated municipal solid waste (MSW) and industrial waste, sludge (e.g. paper sludge, municipal sewage sludge), and many more. 
Recycling solutions for a wide variety of different applications, such as e-waste, RDF production, waste textiles, and many more. ANDRITZ Recycling will also present its new ANDRITZ Recycling Technology Center as well as the latest innovations in its ADuro shredder product line.
Advanced automation and digitalization solutions for new and existing plants to optimize efficiency and maximize profit.
Service solutions encompassing spare parts, upgrades and rental machinery through to service level agreements, process optimization and training programs in order to reduce downtime, increase predictability in operations and enhance the overall efficiency of production operations sustainably.
- End -
ANDRITZ GROUP
International technology group ANDRITZ offers a broad portfolio of innovative plants, equipment, systems, services and digital solutions for a wide range of industries and end markets. ANDRITZ is a global market leader in all four of its business areas – Pulp & Paper, Metals, Hydro, and Separation. Technological leadership, global presence and sustainability are the cornerstones of the group's strategy, which is focused on long-term profitable growth. The publicly listed group has around 27,100 employees and over 280 locations in more than 40 countries.
ANDRITZ SEPARATION
ANDRITZ Separation provides mechanical and thermal technologies as well as services and the related automation solutions for solid/liquid separation, serving the chemical, environmental, food, and the mining and minerals industries. The customized, innovative solutions focus on minimizing the use of resources and achieving highest process efficiency, thus making a substantial contribution towards sustainable environmental protection. In addition, the business area offers technologies and services for the production of animal feed and biomass pellets.
ANDRITZ PULP & PAPER
ANDRITZ Pulp & Paper provides sustainable technology, automation, and service solutions for the production of all types of pulp, paper, board and tissue. The technologies and services focus on maximum utilization of raw materials, increased production efficiency, lower overall operating costs as well as innovative decarbonization strategies and autonomous plant operation. Boilers for power generation, flue gas cleaning systems, various nonwoven technologies, panelboard (MDF) production systems, as well as recycling and shredding solutions for numerous waste materials also form a part of this business area. State-of-the-art IIoT technologies as part of Metris digitalization solutions complete the comprehensive product offering.
ANDRITZ HYDRO
ANDRITZ Hydro is one of the globally leading suppliers of electromechanical equipment and services for hydropower plants. With over 180 years of experience and an installed fleet of more than 470 GW output, the business area provides complete solutions for hydropower plants of all sizes as well as services for plant diagnosis, refurbishment, modernization and upgrade of existing hydropower assets. Pumps for irrigation, water supply and flood control as well as turbo generators are also part of this business area's portfolio.