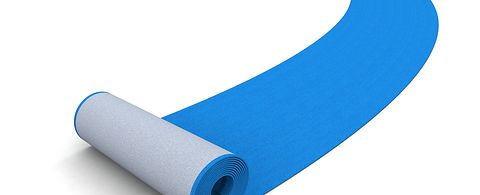 We come a long way for you
Over the years, ANDRITZ has brought together companies that fit together perfectly. Our customers benefit from a unique range of technologies and services all over the globe. And the journey continues...

2020 - The first neXline CP (carded pulp) sold for the production of bio wipes
2020 - New D-TECH line for the production of face masks
2019 - All lines and technologies can be equipped with ANDRITZ IIoT solution Metris
2018 - Complete Air-through-Bonding line at CETI
2017 - ANDRITZ acquired Diatec, the converting specialist near Pescara/Italy

2016 - First TT Cards in combination with JetlaceEssentiel sold in China
2016 - Acquisition of SHW in Torrington, U.S.
2015 - neXecodry drying solution launched
2014 - First Wetlaid for wipes line delivered
2014 - D630 high speed crosslapper is introduced
2013 - Opening of new ANDRITZ Nonwoven facilities in Wuxi, China
2013 - New pilot lines for Needlepunch
2012 - First very high speed Spunlace line including TT card
2011 - The world's widest hydroentanglement line sold with 6.6 m width
2011 - Asselin-Thibeau becomes ANDRITZ Asselin-Thibeau
2010 - Integration into the ANDRITZ GROUP as ANDRITZ Perfojet
2006 - Küsters GmbH becomes ANDRITZ Küsters
2003 - Opening of Spunlace Technical Center 
2002 - New Spunjet nonwoven technology introduced
2002 - First complete spunlace line sold as turnkey

1999 - Perfodry through-air dryer launched
1998 - First Airlace line sold

1990 - First hydroentanglement system sold for Wetlaid web forming

1985 - First Jetlace hydroentanglement unit sold
1984 - Perfojet established by André Vuillaume

1958 - The world famous S-Roll for calender technology was developed
1954 - Küsters GmbH established by Eduard Küsters