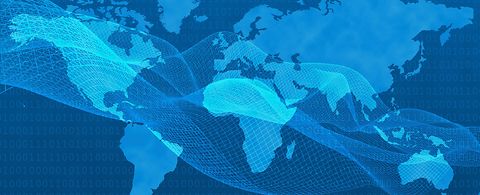 ANDRITZ Diatec - youngest member of the ANDRITZ family and cornerstone in converting
International Technology group ANDRITZ and Diatec S.r.l. in Italy have been combined under the same roof as ANDRITZ Diatec since July 2018, with important advantages for both companies and their customers.
Established in 1992, Diatec S.r.l. designs and builds turnkey converting machinery and retrofit kits for the production of baby diapers, pull-ups, adult incontinence products, sanitary napkins, panty shields, underpads, shaped pads, disposable gloves, and headrests.
Always at the forefront of innovation, Diatec has successfully broadened its machine portfolio with new lines for food pads, lamination, medical products, and spool winding equipment.
With this acquisition, both companies join forces and have access to a wider customer base with the common goal of satisfying customers' demands and so increasing their market share.
On the one hand, ANDRITZ is complementing its product portfolio in Nonwoven and is now able to offer its customers the complete supply and value chain, from the raw material, to web forming, finishing and converting. In addition to the existing Web Forming & Finishing product group, a new Converting product group has now been established.
On the other hand, Diatec gains from the international competence and strength of the ANDRITZ GROUP and can offer its customers added-value solutions for their business, relying on a strong and trustworthy partner with highest technology know-how, excellent project management, and a technical service network . Learn more about the ANDRITZ Diatec portfolio here and see why ANDRITZ and Diatec fit together so well.