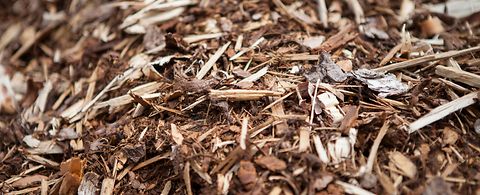 Pretreatment technology for biomass
ANDRITZ successfully supplies equipment and technology for biomass pretreatment, which is a process used to prepare lignocellulosic biomass. This process can be based on the principles of steam explosion or cooking and refining.
Lignocellulosic biomass, including wood, agricultural residues such as cereal straws and bagasse, and various annual plants, can serve as the raw material for this pretreatment process.
The final product in the process depends on its intended use. One option is to produce a powder that can be pelletized. The resulting pellets, also known as black pellets, offer several advantages over white pellets, including hydrophobicity and higher energy density. They can be directly substituted for coal in heat and power generation.
Another application for the pretreated biomass is enzymatic hydrolysis, followed by fermentation and distillation to produce second-generation biofuels such as second-generation bioethanol (2G bioethanol) and sustainable aviation fuels (SAFs). Additionally, some biochemicals are generated as by-products during the pretreatment process. ANDRITZ utilizes well-established equipment derived from pulp and paper as well as the panelboard industry for these processes.
Get in touch
If you have any questions or want to learn more about our capabilities, feel free to contact one of our ANDRITZ experts for biomass pretreatment.

Michael Rupp
Vice President Panelboard
Paper, Fiber & Recycling