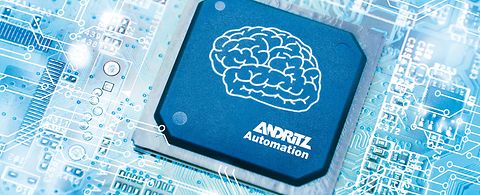 BrainWave leaching
The solution for achieving consistent quality in leaching operations
Control stabilization with BrainWave 
BrainWave is a patented advanced controller that outperforms traditional Proportional-Integral-Derivative (PID) control because of its two main components: an adaptive model and a predictive controller. BrainWave builds its own live models during normal plant operations, a powerful feature not offered by traditional Model Predictive Control (MPC) systems.

BrainWave's predictive controller accurately forecasts process responses and accounts for multiple objectives. It adapts to process conditions, such as changes in production rate, keeping the process on target. BrainWave can also accept measured disturbance inputs, like raw materials properties, and takes corrective action before the process is pushed off target (PID, by comparison, must wait for the error to occur, and then react).

BrainWave easily integrates with existing control systems and its patented Laguerre technology means an average implementation time of just a few weeks. Best of all, the plant's own staff can support and deploy BrainWave.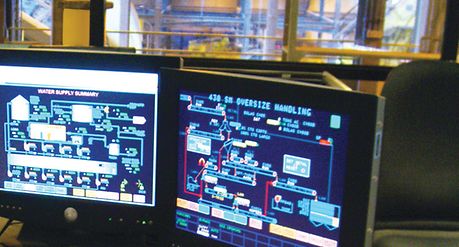 Control stabilization for the leaching process 
BrainWave leaching is able to control critical areas of the cyanide leaching process, resulting in improved operation and consistent quality. Tight pH control is critical for ensuring that no cyanide gas evolves during the process and that pregnant liquor viscosity is stabilized for downstream processing. BrainWave accounts for the inherently slow dynamics in the cyanide leaching process by adjusting the slaked lime feed to the leach tanks, thus stabilizing pregnant liquor pH. Minimizing cyanide consumption will result in cost savings and improved overall process efficiency.

BrainWave monitors the cyanide concentration exiting the leach tanks and manipulates the cyanide flow at the inlet of the tank stream in order to maintain a constant cyanide concentration. Deficient oxygen amounts slow the leaching speed. BrainWave adjusts the blower speed to maintain a target oxygen level in the pregnant liquor, while minimizing the total energy consumption of the air blowers.