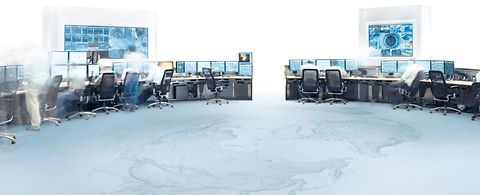 LogScan
The solution for sorting ground wood automatically
ANDRITZ LogScan is a processing system that sorts and sends high quality logs to the grinder charging system.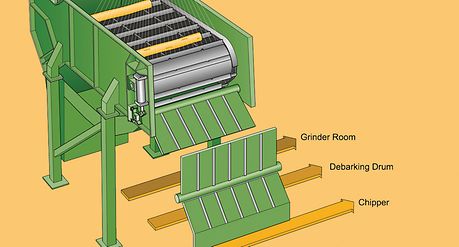 The measuring system sorts to the grinder room those logs that are within the acceptable dimension range and have a sufficiently high debarking degree. This ensures uniform wood quality in the grinder room.

The system is used in connection with a sorter conveyor. The lights of the lighting unit illuminate the measuring area and the camera takes images of the rotating logs.

Every log is measured about fifty times. The parameters for debarking and sorting are set according to the logs that are easy to debark. The poorly debarked logs are returned to the drum. Thus, the debarking time is shorter and wood losses can be minimized. The shorter debarking time allows a higher debarking capacity. The automatic sorter replaces heavy manual work, thus improving working conditions.

The operators can concentrate on the process control and preventive work. The LogScan system produces a lot of statistical process information, such as average capacity, log dimensions, and cleanliness.

This information can be sent to the customer's control system. Cleanliness information can be utilized in the debarking process optimization system.