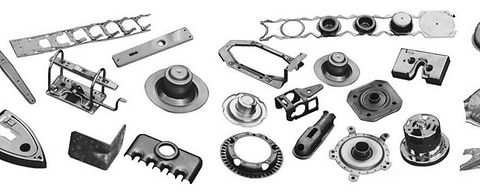 Sheet metal forming
ANDRITZ Kaiser is among the most experienced suppliers of presses and automation for sheet metal forming on the market.
High precision, long lifetime of machine and tool, and low maintenance costs speak for the quality of our machines.

ANDRITZ Kaiser produces customized solutions for every application – from the stand-alone press or roll feeder to complete production lines with coil handling equipment, finished part handling, scrap handling, and automation system.

With over 8,000 automatic punching and metal forming presses worldwide, our customers produce high-quality formed and punched products. Our sheet metal forming solutions find applications in the automotive (OEMs and suppliers), white goods, electronics, electromotor lamination, construction, and consumer goods industries. Numerous well-known companies place their trust in our equipment.
Our range of products
Complete production lines for blank cutting, electromotor lamination, or conventional stamping
Automatic mechanical punching and metal forming presses, press force 630 kN to 25,000 kN
Mechanical servo presses, press force 2,000 kN to 25,000 kN
Roll feeders, standard and high-speed
2D and 3D transfer systems
Tool changing systems, from manual to fully automatic
Press automation, stackers/destackers
Service, maintenance, retrofitting, and training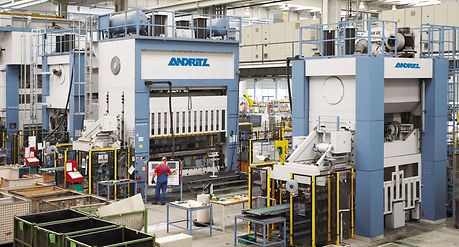 Strengths and benefits of ANDRITZ sheet metal forming
We believe in long-term profitability and durability and thus value high-end engineering and production. Our machines are designed and built according to the highest quality standards. ANDRITZ provides highly competent advice and a global vision during the planning phase, professional and efficient project management with strict adherence to schedules, and short service response times.

As a result, our equipment is precisely tailored to our customer's needs, guarantees long-lasting quality and productivity, and has a positive effect on tool wear and maintenance costs.