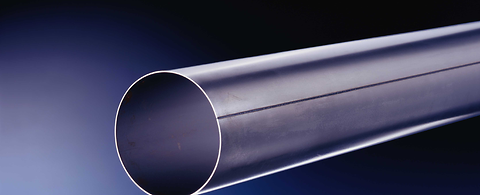 Soutube
Laser welding system for round, oval, and polygonal tubes as well as cylindrical, conical, or multi-diameter tubes
Soutube can weld the tubes mentioned in a virtually continuous process.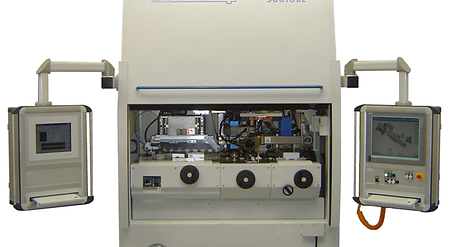 It can also produce tubes of different wall thicknesses, such as tailored tubular blanks or tailored rolled tubes (TTB or TRT). Tubes produced on the Soutube are mainly for security-related applications in vehicles and require an extremely stable and reliable laser welding process.

The technology offers perfect tubes for the hydro-forming process and for lightweight applications in general in the automotive field for body-in-white or suspensions. The Soutube is used in automotive and vehicle manufacturing. In combination with a press, it can produce far more than one million tubes per year. The built-in seam tracking and quality inspection system guarantees a stable process for highest demands.

If required, the system can weld with Soutec's unique filler wire system, Soufil. In the process, the filling volume is controlled via wire speed.
Benefits at a glance
Globally unique edge tracking and quality control system
Soufiladaptive wire feeding for perfect welding under difficult edge conditions
Fully integrated quality assurance system
Short change-over times due to electronically detected axes
Due to the modular overall design, the machine can be expanded to a fully automated forming and welding system
User-friendly control with error signaling and remote maintenance for minimum down times
Designed for solid-state laser with highest efficiency and lowest operating cost
Forming process that meets all requirements with regard to roundness, flexibility, and change-over times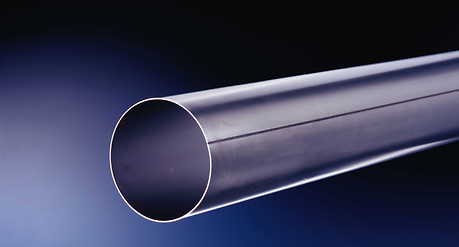 Technical data
Parameter
Value
Length of tube
300-4,000 mm (6,000 mm)
or integrated into continuous process
Diameter
30-152.4 mm (6")
Blank thickness
0.7-4.5 mm
Laser source
fiber laser, disk laser, or diode laser
Material
steel or aluminum