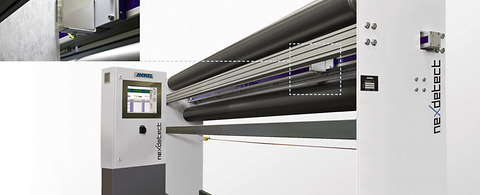 Low add-on: more than just a kiss
In close cooperation with leading chemical suppliers, ANDRITZ Nonwoven has developed the kiss roll technology for high-speed use in the nonwovens industry.
A high percentage of spunbond production is used for diaper top sheets. To allow fast dispersal of the moisture to the suction core of the diaper, the hydrophobic raw material (polypropylene) is treated with a hydrophilic spin finish. Here it is essential that only a small quantity of the invisible hydrophilic chemical is placed exactly in the correct position.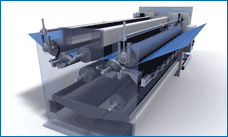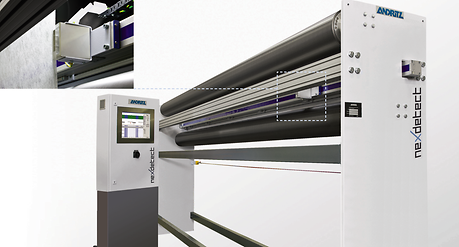 The ANDRITZ neXkiss is perfect for this. It is ideal for low-add on, single-sided application of hydrophilic or permanently hydrophilic finishes to the nonwoven top sheets of diapers. The system can also apply other finishes.
ANDRITZ kiss roll technology refines and integrates design details to fit the properties of spin finishes and the sophisticated process requirements in the nonwovens industry. The neXkiss in combination with the liquor preparation station, neXdos, offer a process-oriented solution that ensures the highest product quality, production stability, and the best possible liquor handling. As an extension to the basic product, neXkiss plus combines the principle of the kiss roll application with a two-in-one machine for more flexibility. Two troughs and applicator rolls create many production possibilities. The compact design of neXkiss plus requires little space in the production line. Short web guiding ensures maximum production stability and minimum fabric impact.
Tailor-made solutions for liquor supply and handling
The precise dosing of individual liquor components is a pre-condition for every wet finishing process. Correct handling of the liquor and its individual properties ensures success in reproducing process parameters.
The neXdos system by ANDRITZ makes it possible to process and dose different chemicals (solid or liquid form). Each neXdos system is customized for the chemicals being used and other process requirements.