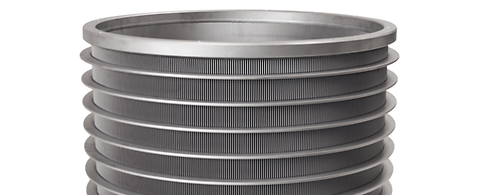 ANDRITZ Bar-Tec Nobilis screen basket
Setting new standards for slot width accuracy and screening efficiency in processing white-grade recycled fiber
Slot width accuracy is a very critical component in achieving required screening efficiency and the highest level of stickies/impurities removal. For fine screening in DIP and similar recycled fiber applications, ANDRITZ supplies bonded Bar-Tec Nobilis screen baskets with excellent slot width accuracy. Minimum slot width deviation provides outstanding screening efficiency and additional capacity.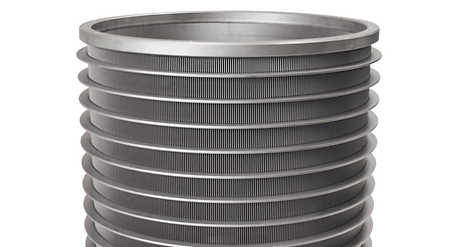 The innovative manufacturing technology for full-profile wire bonding without clamping, rolling, or welding results in excellent basket strength and durability. Support rings are laser cut from flat plates so there is no welding seam or any additional stress due to bending. Furthermore, automatic wire assembly ensures excellent dimensional precision and slot width accuracy.
With special surface treatment, Bar-Tec Nobilis is also the preferred choice in approach system screens. The extremely smooth surface eliminates any possible fiber spinning that could cause web breaks in the paper machine.
Bar-Tec screen baskets are available with many different profile widths and angles, providing optimum sizing for each screening position.
Bar-Tec Nobilis benefits
Seamless design: no clamping, no rolling, no welding
Excellent slot width accuracy providing additional screening capacity and efficiency
Special high-quality surface for headbox applications
Wires can be exchanged in case of mechanical damage