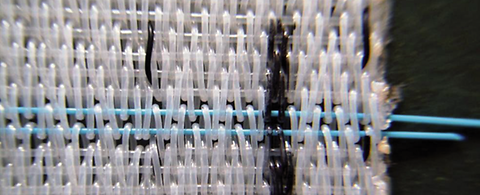 Technoflex belts
Reliable and strong performance for MDF and panelboard applications
Technoflex conveyor, press, and dewatering filter belts from ANDRITZ Kufferath are made of synthetic materials to offer reliable and strong solutions for pre-pressing applications in the wood products industry.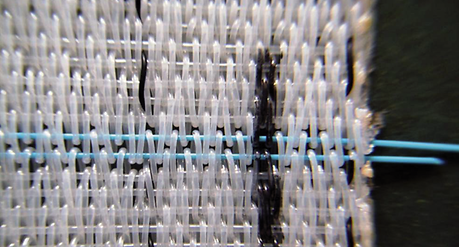 Technoflex former belts and de-aeration belts have excellent lateral stability, as well as being air permeable and providing a smooth surface with non-marking seam (e.g. woven seam or double pin seam) to ensure that uniform wood panels of the correct thickness are produced.

Technoflex prepress fabrics for the production of MDF avoid plugging, keeping the product clean.
Technoflex fabrics can be produced in widths up to 8 m.