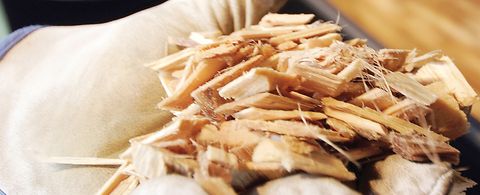 ANDRITZ chip pretreatment
RT pretreatment and chemical impregnation is a key process stage in mechanical pulping.
Mechanical chip pretreatment prior to refining reduces specific energy demand and improves fiber quality in mechanical pulping. ANDRITZ chip pretreatment systems, such as the MSD Impressafiner chip compression device, are excellent for both hardwoods and softwoods.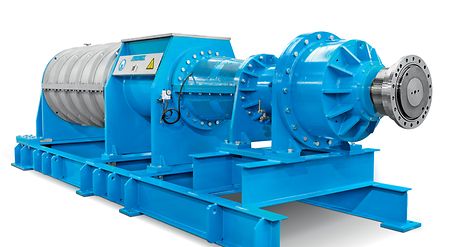 ANDRITZ MSD Impressafiner
Gentle delamination of chips and efficient impregnation of the chips are enhanced with the ANDRITZ Impressafiner pretreatment. The benefits of this pretreatment include:
Open chip structure
Maximum uptake of chemicals in impregnator
Reduced energy consumption in refining
Detrashing (COD, heavy metals, extractives)
Equalizes chip moisture profile and chip bulk density
ANDRITZ chip pretreatment can be used on a variety of softwood and hardwood species – ranging from low-density spruce, pine, aspen, and poplar to high-density eucalyptus and acacia.
Mechanical chip pretreatment for softwood applications
In the modular ATMP process, the first stage (RT pre-treatment) is performed in a slightly pressurized Impressafiner at elevated temperatures to delaminate the wood chips prior to the low-intensity refining stage (RT Fibration).
Impregnation – the heart of hardwood chemi-mechanical pulping
Uniform and efficient impregnation of the wood chips with chemicals is the most important pre-condition for the production of hardwood chemi-mechanical pulps. In the ANDRITZ P-RC APMP process, the chip structure is opened up by mechanical pretreatment of the chips in the MSD Impressafiner prior to chemical application. This enhances the high uptake of chemical liquor and uniform penetration within the chips.