ANDRITZ wet lap systems
Superior systems for wet pulp storage
A modern wet lap system for wet pulp storage consists of an ANDRITZ Twin Wire Press for pulp dewatering, an ANDRITZ wet sheet cutter, and an ANDRITZ baling line (or a pallet conveyor line for wet pulp storage).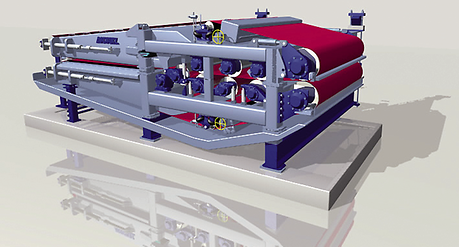 Advantages at a glance
Maximum dry content for minimum transport weight
Gentle dewatering facilitates re-pulping
Suitable for all types of pulps – even for difficult-to-handle sheets
Accurately cut and positioned sheets facilitate handling and wet pulp storage
Full automatic operation – no continuous operator supervision required
ANDRITZ Twin Wire Press
ANDRITZ is a leading supplier of Twin Wire Presses. A single press can dewater pulp from pumping consistency up to 50% dry content. This type of press is particularly suited for wet lap systems, but can also be used prior to flash dryers or for wet pulp storage in piles.
Advantages at a glance
Compact design
Minimal moving parts
Low specific energy consumption
High throughput
Excellent filtrate quality
Reliable, fully automatic operation
Proven in nearly 600 installations worldwide
Operation
The pulp suspension is distributed evenly across the working width in a headbox. The pulp dewatering is performed without any vacuum between two moving, endless wires in three parts of the machine: a patented floating wedge zone, the tri-formance zone, and the press zone.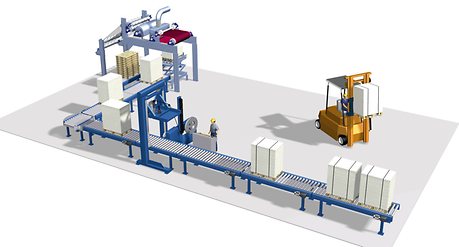 ANDRITZ wet sheet cutter
The ANDRITZ patented wet sheet cutter design ensures exact positioning of the wet sheets – even with difficult-to-handle sheets and large formats.
Advantages at a glance
Exact, automatic sheet positioning
Gentle sheet handling for accommodating large formats, high basis weights, and low sheet strengths
Simple fan for vacuum generation
Operation
After dewatering, an electro-mechanical tail cutter and a pneumatically actuated flap transfer the trimmed pulp mat automatically to the belt guide system. High-pressure jets slit the sheet lengthwise where required. Exact cross-cutting is ensured by a knife roll working against a stationary knife. Fragile pulp sheets (mechanical or recovered fibers) are piled up via a vacuum belt.
ANDRITZ baling line
Wet pulp storage for transport of domestic pulp (tied bales only) and market pulp (wrapped and tied bales) is customized to fully meet each customer's requirements.
Advantages at a glance
Various bale dimensions possible
Customer-oriented supplies and layouts (e.g. scale, bale printer, wrapping and tying machines, bale stacker, etc.)
Individual machine testing at the ANDRITZ workshop
Control system for reliable and fully automatic operation
ANDRITZ pallet conveyor line
The most economical solution for intermediate wet pulp storage is customized to fully meet each customer's requirements.
Advantages at a glance
Various pallet dimensions are possible (standard: European pool pallet "EUR")
Customer-oriented supplies and layouts (e.g. scale, bale printer, strapping machine, etc.)
Fully automatic control system