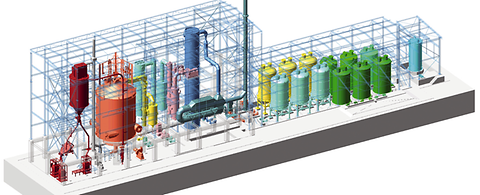 Mixed acid regeneration plants for stainless steel pickling
PYROMARS plants cut your costs and keep the environment clean.
PYROMARS is a process for highly efficient recycling of mixed pickling acids in stainless steel applications.

The recovery rates of 80% for nitric acid, 99% for hydrofluoric acid, and 99% for metals demonstrate the efficiency of sustainable, mixed acid regeneration plants from ANDRITZ METALS.
PYROMARS process
Hydropyrolysis of waste acid in the spray roaster
Absorption of HF and NOx
Production of regenerated nitric and hydrofluoric acid in different concentration ranges
Complete elimination of NOx emissions by means of Selective Catalytic Reduction (SCR)
Recovery of valuable oxide containing Ni and Cr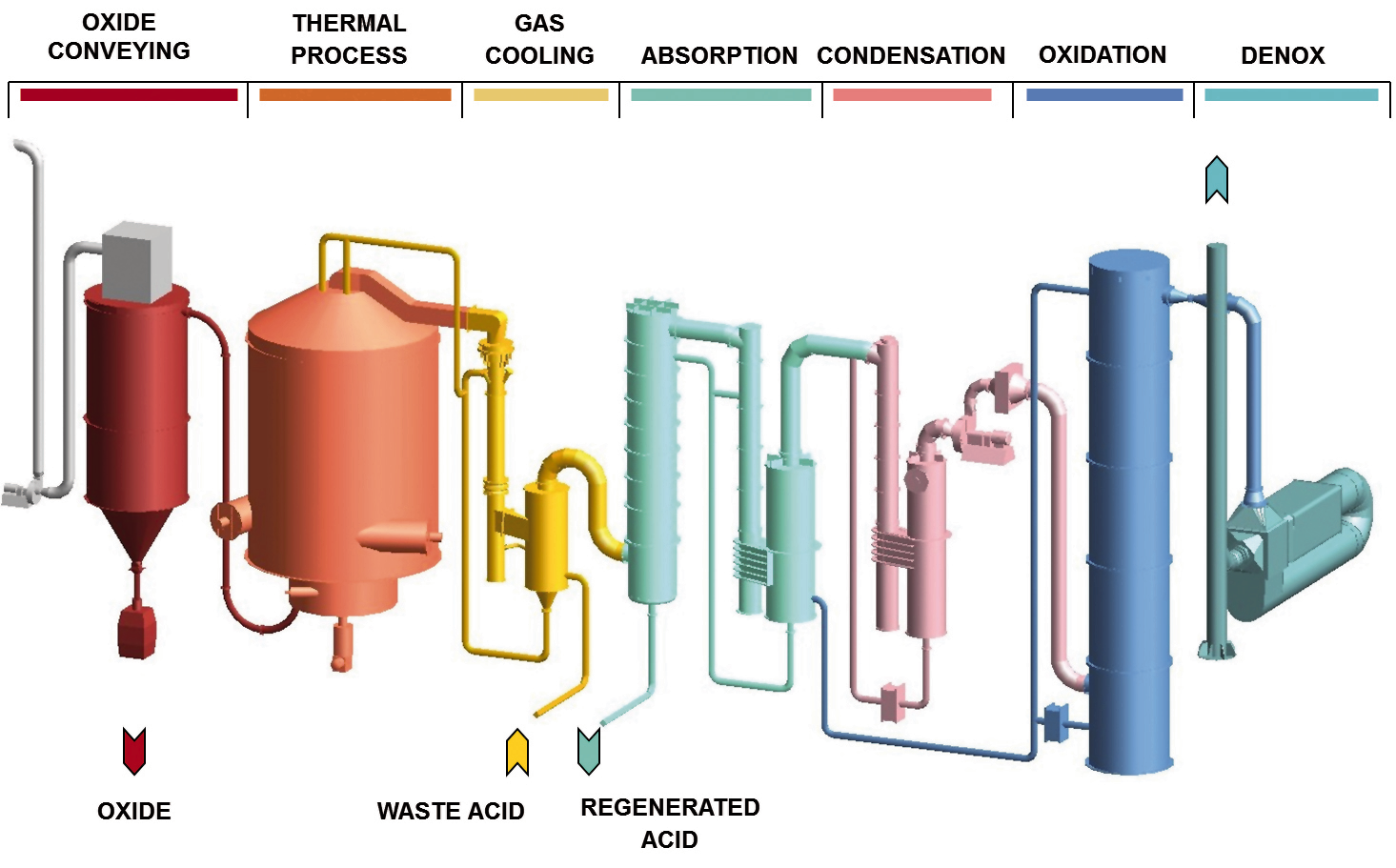 PYROMARS strengths and customer benefits
Highly economical in operation
Short investment payback period due to high recovery rates for the hydrofluoric and nitric acids, reuse of the metal oxides in stainless steel melting, and no expenses for neutralization of spent pickling acid and disposal of neutralization slurry
Lower pickling costs due to pickling under constant conditions
Environmental protection – no neutralization sludge or waste water containing nitrate
PYROMARS – serving best stainless steel pickling
Adjustable concentration of regenerated, acid-balanced acid management
Outstanding performance in metal removal from waste acid, providing maximum possible free acid for stainless steel pickling
No limitations on processing of all typical waste acid concentrations coming from stainless steel pickling of various AISI steel grades
Proven and sophisticated design with more than 20 references worldwide
Suitable E&A models
Waste acid management module for optimized distribution of regenerated acid to different pickling lines
Standard software package, allowing simulation mode for plant testing and optimization