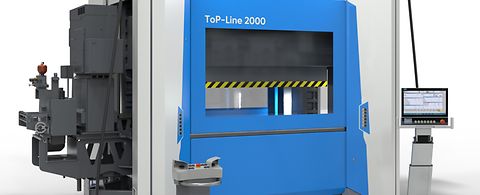 ToP-Line - ANDRITZ Kaiser reinvents the mechanical press
ANDRITZ drives innovations continuously and thus, a decision was taken at the end of 2018, to build a new mechanical press. 
The key aspect of this new development is a combination of tryout and production - in one machine only! To indicate this combination, the new press was named "ToP-Line". 
ToP-Line highlights:
Biometric structure of the press body
Sustainability and environmental protection
Use of additive manufacturing
Highly dynamic servo-drive in combination with switchable planet
Easy access to die area, due to air hub
Magnetic tool clamping system
New "Look & Feel" control concept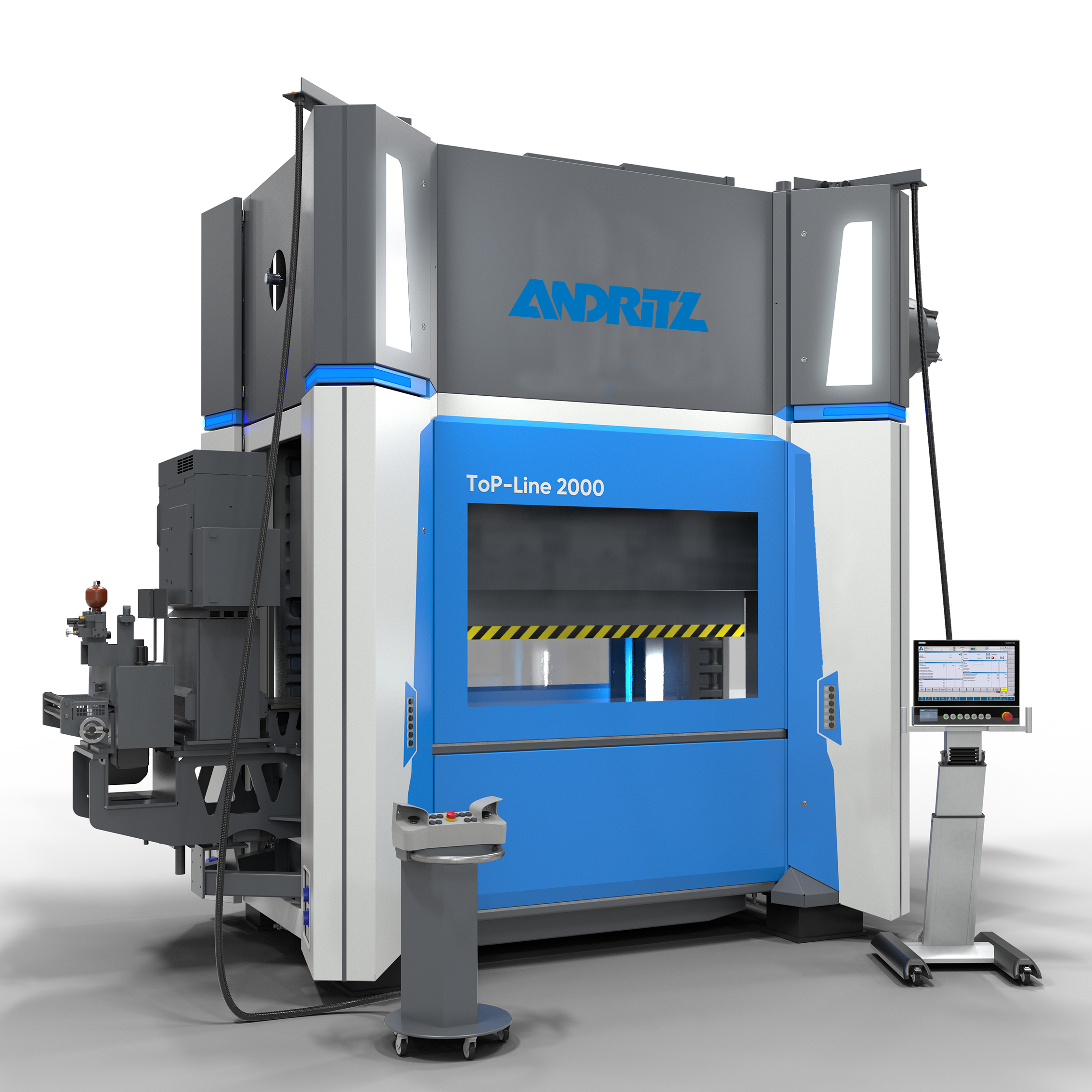 Technical Data
Pressing force

2000kN

Table dimensions

2000 x 1000 mm

Lifting height

20-160 mm

Clearance stroke

165 mm

Speed
1-180/min
Number of strokes


1-80/min (stage 1)

1-240/min (stage 2)



Slide adjustment
125 mm
Tool installation height

500 mm