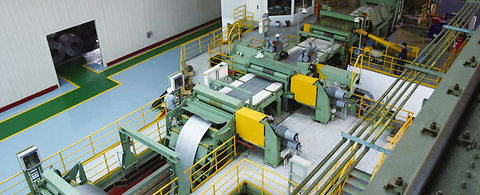 Push pickling lines
ANDRITZ Metals is a leading supplier of pickling technology for both carbon and stainless steel strip.
Our push pickling lines (PPLs) operate economically, are highly flexible, environmentally compliant, and provide high-quality products.

Product description
The advantage of the push pickling line (PPL) is its high flexibility combined with high productivity at low investment costs. Cost-intensive equipment like welding machines, loopers, and bridle rolls, are not required. The shallow pickling tank design ensures high turbulence and reduced pickling time.

The push pickling lines were developed and introduced to the industry by ANDRITZ RUTHNER in 1965. Since then, ANDRITZ Metals has built more push pickling lines worldwide than any other supplier.

ANDRITZ Metals push pickling lines are capable of processing strip thicknesses from 0.8 mm up to 16 mm and strip widths from 600 mm up to 2100 mm, with different steel grades and dimensions, coil by coil, and in direct succession. We have supplied lines for carbon steel with a maximum capacity of up to 1,000,000 tons/year. The optimized pickling process, with individual circulation and heating system, ensures minimized consumption of utilities, while the result is always a scale-free strip surface.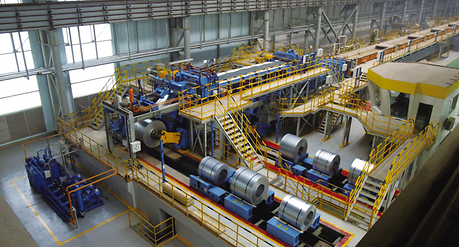 With the installation of a new push pickling line for stainless steel, ANDRITZ Metals has broken new ground. Its main features include four shot blast machines, two brush scrub machines, and polypropylene pickling tanks.

Many years of experience in design, manufacture, and commissioning demonstrate our expertise in supplying customized turnkey solutions.
Customer benefits
Productivity thanks to all services being provided from a single source
Savings due to high-turbulence Venturi pickling
Compact rinse based on intensive research followed by implementation of the research results
Flexibility from modular arrangement and design
Operating assistance from interactive customer support system
Improved development and design provides long life cycle for components
Vast know-how and continuous further developments make ANDRITZ one of the leading suppliers of HCl pickling technology.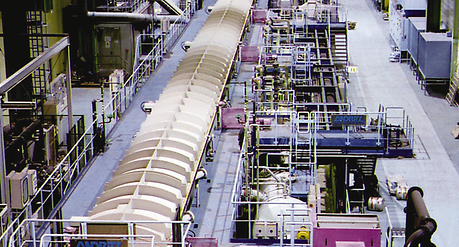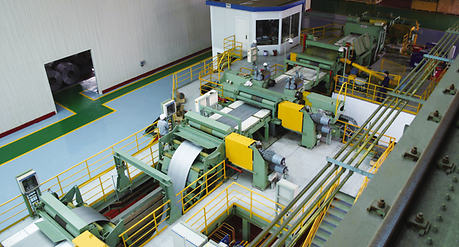 Advantages
As a result of the great efforts made in constant further developments as well as the experience gained in the numerous pickling lines built, ANDRITZ AG retains the lead in HCl pickling technology to provide best performance for our customers.
Corresponding E&A models
Mathematical optimization models for essential modules