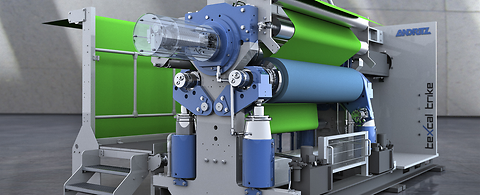 teXcal trike – the revolution in technical textiles
This calender takes you a step ahead by maximizing flexibility with two independent nips.
Due to its innovative three roll arrangement, the teXcal trike minimizes fabric losses at the seam passage and provides a substantial economic advantage for your production.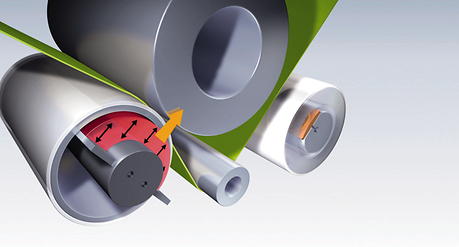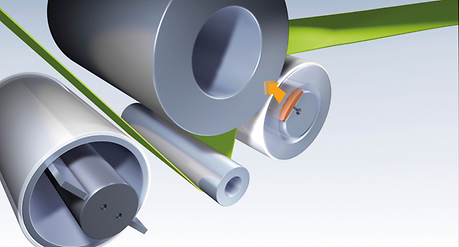 Besides being operator-friendly, textile calenders need to provide a high degree of flexibility, reproducibility, and process control. Our patented teXcal trike textile calender meets these requirements ideally and sets new standards for sophisticated technical textiles.

The innovative teXcal trike is a three-roll textile calender with a triangular roll arrangement. A heated top steel roll and two identical or different deflection-controlled system rolls allow individual pressure adjustment. Depending on the product, the fabric can be fed through the front nip, the rear nip, or both.
Features:

Infinitely adjustable line force of 30 – 400 N/mm
Standard roll surface width: Up to 3,600 mm (larger width
possible for special applications)
Adjustable pressing width to suit change in web width
New C-frame with optimized web infeed
Innovative Raconip deflection controlled roll
Contactless temperature measurement of steel roll
Roll shell surface hardness: approx. 92 ShoreD