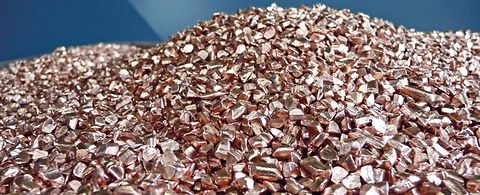 Metals recycling and special processing
There are hundreds of different metal compounds containing components and materials which require specific processing technologies and methods to maximize their value and minimize environmental impact. Attractive and valuable metal compounds include ferrrous fraction, aluminum, copper, or zinc because these materials can be sold as secondary raw materials and recycled multiple times without loss of quality.
No matter if it is a battery, circuit board, solar panel, can, aerosol container, mattress, metal turnings, aluminum profile, slag, scrap metal sheet, textile bale, or wastepaper – ANDRITZ Recycling has successfully recycled it. In the course of executing all these projects, ANDRITZ has often worked with customers collaboratively to arrive at tailored solutions: testing the incoming waste material at its test center and pilot plant, and then innovating or adapting its machinery to achieve the desired results.