Nutrion vacuum drum filter
The first choice for hygienic product treatment
Product contamination, manual cleaning, or unplannd downtimes? These are all things you would prefer to do without to ensure the purity of your end-product and the efficiency of your process, aren't they? By using the new ANDRITZ NutrionTM vacuum drum filter, you will achieve a better-quality end product, have less cleaning work to do, increase the safety of your operators, and obtain greater process availability. Suitable for many food and chemical applications, ANDRITZ NutrionTM is bringing vacuum filtration to the highest hygienic levels.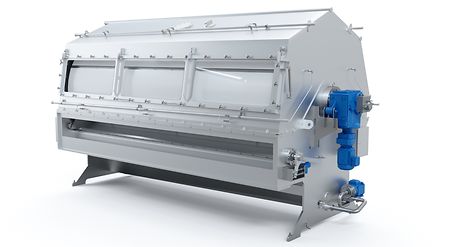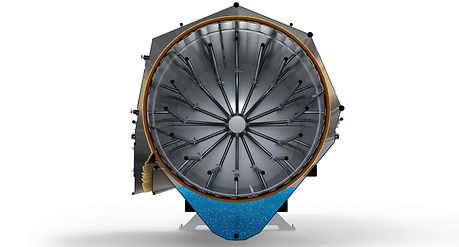 Bringing vacuum filtration to the highest levels of hygiene
ANDRITZ has improved the conventional vacuum drum filter design to achieve highest hygienic standards. The result is the Nutrion vacuum drum filter, designed with various technical innovations, including the following key components:
New trough design makes maintenance easier and increases cleanliness in this highly sensitive area
No internal moving parts 
Clean design with fewer dirt traps 
Circulating system for perfect mixing 
Self-emptying design for all components
Vapour-tight hood eliminates risk of product contamination and increases product quality
Integrated CIP system
Fewer dead zones due to new sealing design
Optional cake washing device
For pre-coat application enclosed scraper improves product quality and considerably increases the safety of the operating staff
Clean scraper mounting without any screws
Enclosed design with easy access
Step motors for accurate settings
Integrated CIP system (blade and holder)
Magnetic clamping device eliminates dirt traps and reduces downtime for filter cloth installation
Next level of cloth installation (quick and easy)
No installation grooves (dirt traps)
No additional consumables needed
Benefits
Less cleaning effort
No risk of product contamination and higher product quality
Improved product quality and increased staff safety
Greater availability and reduced downtimes for filter cloth installation
Minimum manual interventions


Applications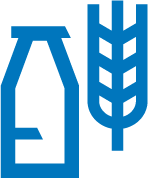 Food
Starch, Yeast
By-Products, Animal feed*
Fruit extracts and juice concentrates
Personal care and cosmetics*
Nutraceuticals and health food ingredients*
* Using microcrystalline cellulose (MCC)
Contact us right now to get more information!