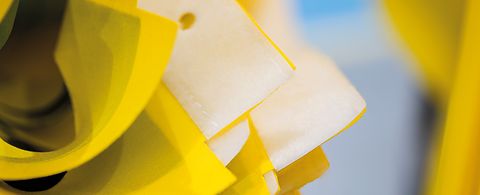 ANDRITZ filter cloths and plates for filter presses
The ideal filter cloth for every need to ensure efficient and reliable separation
When choosing the ideal filter cloth, ANDRITZ uses its extensive knowledge in the filtration segment and takes account of various factors, such as the product to be filtered, pH, temperature, feed pressure, concentration of solids, desired residual moisture, and filtration time.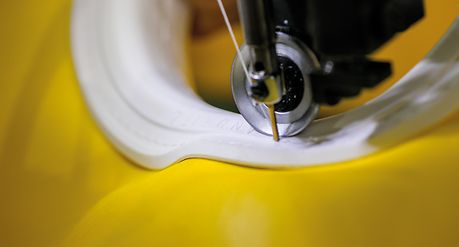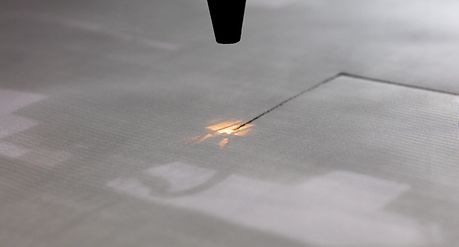 Possible features

Fibers: polypropylene (PP), polyester (PES), polyamide (PA)
Threads: Monofilament, multifilament, cut fiber and mixed
Filter cloth finishing: Smooth, waterproofed or with reinforced seals
Execution: Single, double, overlapped, and hermetic filter cloths
Air permeability of the materials: From 1 to 1500 l/min/dm2 at 200 Pa
Thermofixed fabrics: Guarantee better dimensional stability, avoid problems with shrinkage
Supercalendered fabrics: Adjust the permeability of the material, ensuring a smoother surface and easier removal of the cake at the end of the process
Backing cloth: In specific applications, it is used to maintain drainability andextend the lifetime of the filter cloth
Fixing systems: Filter cloths with metallic grommets or synthetic grommets (attached by ultrasound or velcro)
Barrel neck material: Waterproofed or made of rubber.
SmartFEED: A new feed shoe that reduces the downtime of a filter press enormously. The combination of two single filter cloths with the new feed shoe revolutionizes the process of cloth changing
Different plate designs: center, angular and bottom inlet
Tests: On-site tests to determine the ideal filter medium for your process at no extra cost
Your benefits
Up to 20% longer filter cloth lifetime and higher cake solids content
Reliable separation of even the smallest particle sizes
Wear resistance
Easy filter cake discharge
High stability, even on surfaces with larger filter elements
Standard or customized design to meet your specific requirements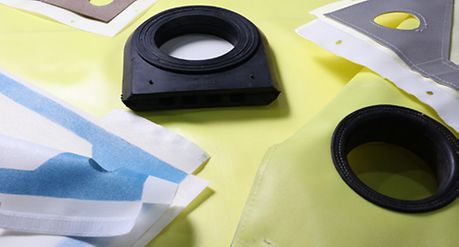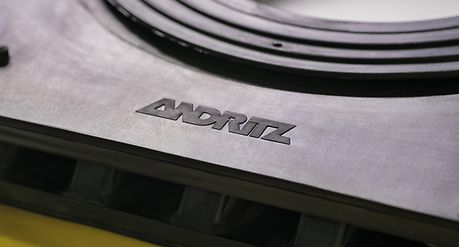 ANDRITZ Separation filter cloths are currently installed in over 10,000 press filters of all models and makes worldwide. With 150 years of experience in the solid/liquid separation process, ANDRITZ can provide the ideal filter cloth for all applications and specific needs.

As a supplier of complete solutions in solid/liquid separation equipment, ANDRITZ Separation recognized the demand for quality filter cloths and began manufacturing these components in 1995. Since then, ANDRITZ Separation has worked continuously on development and optimization of filter cloths. If needed, ANDRITZ can even offer customized solutions with a variety of finishes and sizes (from 250 mm up to 3000 mm) and reduced production times in order to meet all of your needs.