Twin wire press roll services
Highest availability and performance of production equipment is a must for today's pulp and paper makers. In twin wire presses, the press and drive rolls play an essential part in ensuring excellent sheet quality and outlet dryness, even at the highest specific production rates.
Like other key components, all twin wire press rolls require maintenance to keep them in good operational condition. During annual maintenance shutdowns, a visual inspection of all rolls in the press is mandatory. Faulty rolls are identified, and the appropriate corrective measures are selected: repair, upgrade, or exchange. The aim is to prevent safety and quality issues and to keep the machine performance up.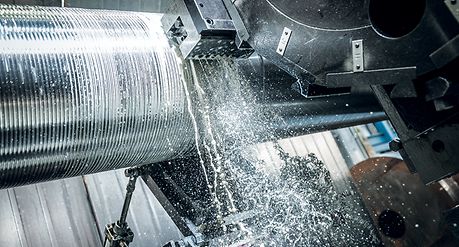 ANDRITZ offers a variety of solutions
Roll covering replacement from 0 to 30 P&J
Replacement of rubber or polyurethane (PU) covers with durable, stainless steel-clad roll covers, smooth or grooved
Roll repairs, including failure analysis
Upgrade solutions for existing rolls
- for longer lifetime
- to increase pulp quality or machine Performance
ANDRITZ has extensive roll service expertise and is specialized in the repair, reconditioning, and upgrading of all types of rolls in twin wire presses, no matter what make or manufacturer. We have workshop facilities equipped with state-of-the-art machines and tools and can also provide experienced technicians for each roll processing and machining step.
Our know-how from thousands of twin wire press rolls produced is your benefit.