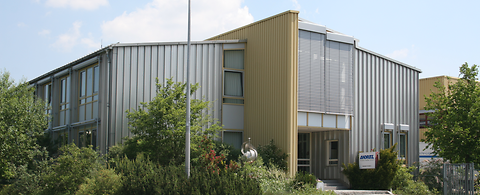 ANDRITZ Fiedler
ANDRITZ Fiedler is a global supplier of products and services for the pulp and paper, food, and a wide range of other industries. With more than 120 years of experience, ANDRITZ Fiedler is a competence center for both the development of innovative solutions and manufacturing of custom-fit spare and wear parts "made in Germany".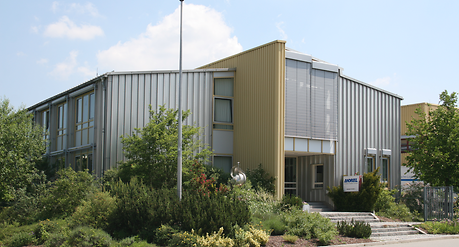 Two main product areas:
Screen baskets and rotors
ANDRITZ Fiedler is a global leader in developing and manufacturing screen baskets and rotors for all screening applications in the pulp and paper industry. With its portfolio extending from the supply of wear parts to process optimization and plant upgrades, ANDRITZ Fiedler offers screen baskets and rotors of outstanding quality, precision, reliability, and stability.
Perforating technology (PerfTec)
ANDRITZ Fiedler is a globally leading company specializing in all areas of perforation technology. Our product portfolio encompasses punching, drilling, milling, laser, and electron-beam perforation items, as well as ConiPerf products. Our core strengths lie in the further processing of perforated plates to create machine components ready for installation. ANDRITZ Fiedler's latest developments in perforating technology are SonoPerf plates – a highly effective acoustic solution for wall facings in offices and hygienically sensitive working areas.
Quality
Highly skilled manufacturing employees, a modern machine fleet on a production area of 10,000 m², as well as strict quality control all ensure highly professional handling of each order. As the product's quality is considered a key factor to customer satisfaction, ANDRITZ Fiedler has an integrated management system for quality and safety. This includes process monitoring and internal audits. High quality standards, continuous improvement of manufacturing processes and workflows, and constant efforts to avoid errors make ANDRITZ Fiedler a valued partner.
Location
The location in Regensburg has around 250 experienced employees, skilled workers, and trainees. ANDRITZ Fiedler offers its employees interesting and challenging positions in an international work environment. The company also trains apprentices in various technical and commercial trades. A focus on inter-divisional and solution-oriented teamwork strengthens ANDRITZ Fiedler's profile as an employer. As it is located in the city of Regensburg, which offers excellent quality of life, ANDRITZ Fiedler is an attractive place to work.
History
September 2003: ANDRITZ (a former customer) acquires Fiedler
Manufacturing of strainers for power plants, plant engineering, and pump manufacturers
1990ies: Development of different screen basket and rotor types, as well as complete screens for the pulp and paper industry
Specialized in producing perforated materials such as drilled and milled components, ANDRITZ Fiedler is becoming a leading global supplier for the pulp and paper, food, and other industries.
1889: Founded by Heinrich Fiedler as a company for the production of punched plates mainly used in agriculture, breweries, and mills for the feed and food industries, as well as by manufacturers of engineered equipment.
Legal notes for our German customers:
Hinweis bzgl. Rücknahmeverpflichtung § 15 Verpackungsgesetz:
ANDRITZ Fiedler stellt, um die Rücknahmeverpflichtungen gemäß § 15 Verpackungsgesetz zu erfüllen, die Rücknahme sowie die fachgerechte und ordnungsgemäße Verwertung der gelieferten Verpackungen sicher. Die Rücknahme erfolgt durch Abgabe am Geschäftssitz von ANDRITZ Fiedler in 93057 Regensburg, Weidener Strasse 9. Die entstehenden Kosten für Abholung und Verwertung sind dann durch den Besteller zu tragen.
ANDRITZ Fiedler GmbH, Regensburg, Germany