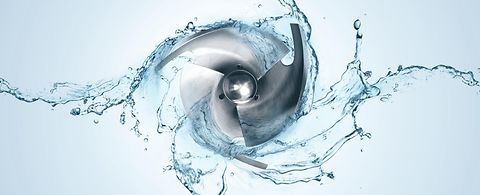 ANDRITZ Ritz GmbH
Innovative and efficient solutions for transport of all kinds of liquids.
Our product range comprises end suction pumps, axial split case pumps, high-pressure pumps, submersible motor pumps, submersible motors, and sewage pumps.

ANDRITZ Ritz GmbH, located in Schwäbisch Gmünd, Germany, is one of the world's leading manufacturers of centrifugal pumps and motors for transport of all kinds of fluids. In December 2010, the company became part of the ANDRITZ GROUP.

Since 1877, the name Ritz has stood for highest reliability and quality "made in Germany". With our comprehensive product portfolio, we support our customers all over the world in successfully mastering demanding pumping tasks in the water supply, mining, industry, sewage, and offshore sectors. As a leading supplier of innovative technology in the above mentioned areas, we are the perfect partner wherever fluids need to be transported safely, efficiently, and as economically as possible.

ANDRITZ Ritz covers the entire water cycle as its pumps are used for water extraction from shafts, wells, and deep wells of up to 1,500 meters, as well as in water treatment, water transport, and water distribution.

In industrial applications, ANDRITZ Ritz pumps perform a wide range of pumping tasks in primary and secondary circuits. Our customers include the automotive, machine and plant construction, chemical, and steel industries. Operators of mines and offshore plants all over the world also rely on ANDRITZ Ritz products because powerful, totally reliable pumps are a basic prerequisite for trouble-free extraction operations.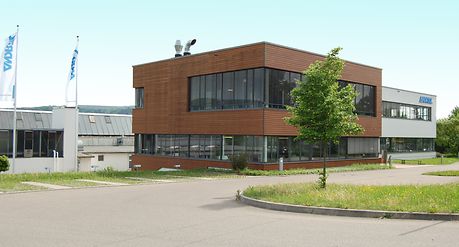 Product overview
For ANDRITZ Ritz, there is only one objective: To develop the most suitable and efficient solution for the customer. ANDRITZ Ritz consistently bases its solutions on the needs and wishes of the market – quickly, flexibly, and according to the specific application. This includes everything from consultancy, order execution, and after-sales services such as maintenance, repairs, and spare parts supply, right through to customer-oriented documentation, professional software, and customer-specific training courses.
ANDRITZ Ritz GmbH | Schwäbisch Gmünd