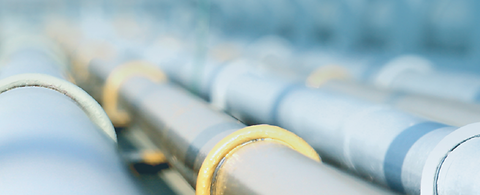 Vintage 1954
A good year for pumps
As does every year, 1954 saw a number of events that marked the beginning of something longer-lasting and successful. A pump, for example, went into service in the far north of Germany and is still continuing its "career" today. How did this come about?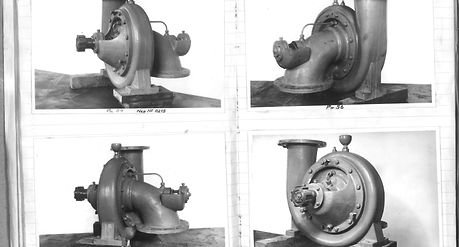 The German state of Schleswig-Holstein looks back on a long tradition of processing crude oil. The extraction and processing of oil chalk and crude oil began on the North Sea coast over 150 years ago. One of these processing facilities is the refinery location Heide. In 1949, however, mining operations were shut down and the location was expanded and converted into a refinery only. In this period, Ritz Pumpenfabrik GmbH, which today is a part of the internationally renowned ANDRITZ technology group, began delivering several centrifugal pumps. The pumps that were delivered between 1949 and 1956 were designed for a flow rate of 120 cubic meters per hour to transport diesel fuels. It is important to point out that these pumps already contained a mechanical seal and thus were far ahead of their time because this technology did not really take off until the 1970s.
Today, Heide refinery covers a total area of 134 hectares and processes more than 4 million tons of crude oil every year. This production chain still includes six pumps from the period 1949 to 1956. The oldest was built in 1954. Due to the increasing air pollution control requirements, the original stock had to be replaced gradually by pumps with a better technical seal using double mechanical seals and magnetic couplings. The six remaining pumps convey crude oil that is processed to obtain diesel, fuel oil and jet fuel, thus providing mobility and heat in the north.
Extremely long service life – not unusual
The apparently above-average long service life of the ANDRITZ pumps at the Heide refinery may seem unique. But it isn't. Sixty-four years after being manufactured in 1954, a double-suction submersible motor pump was recently signed up for its first ever inspection at ANDRITZ Ritz GmbH in Schwäbisch-Gmünd, Germany. Patented in 1930 by the current ANDRITZ subsidiary, the design underwent continuous further development and optimization over the years. The technology features particularly high reliability of service and long service life, as the current example impressively demonstrates. After 64 years, the pump model is not only operating perfectly, but its submerged motor still also has insulation resistance of one gigaohm. In comparison, values in the megaohm range are standard on the market today.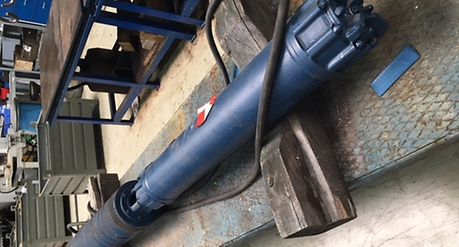 Digitalized life cycle
ANDRITZ centrifugal pumps like those in the Heide refinery or also the submersible motor pumps provide strong evidence of their particularly long life cycle in general. The trouble-free and long life cycles of these hydraulic machines are indispensable for any kind of industrial process. That is because pumps are the perfect "health indicators" in manufacturing processes. They report any type of change or problem that can occur in the process at an early stage. While the tried-and-tested ANDRITZ pumps at Heide refinery can only indicate a problem by grinding to a halt, today's generation of pumps are able to communicate with the operator.
As they are fitted with special sensors that take measurements continuously, pump-specific data can be collected and analyzed in the course of long-term plant monitoring to maintain operating reliability at all times. For this purpose, ANDRITZ offers highly developed condition monitoring solutions for pumps under its own technology brand – "Metris". In this way, it is possible to determine, implement and secure the optimum process efficiency sustainably in each case by making use of the pattern recognition process and the competence of the service staff.
In doing so, the international technology group raises pump and plant operations sustainably to a new level. By monitoring via an intuitive human-machine interface in the control system, which is equipped with groundbreaking digital and visual technology, highly efficient work procedures can be calculated in future and enable pro-active measures to be implemented on the basis of data analysis.