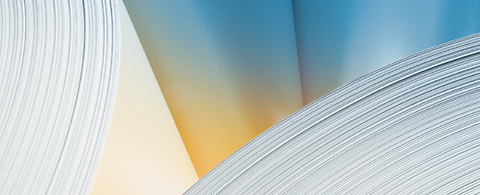 Headbox pumps at SCA Ortmann in Pernitz, Austria
Double energy saving and long service life for the most important pump at PM4
SCA is a leading global company for hygiene and forest products that sells its products worldwide in more than 100 countries. At the Ortmann location in Pernitz, around 124,000 tons of sanitary tissue were produced in 2012 with a workforce of around 550 employees, and subsequently finished to make toilet paper, paper napkins, and paper tissues.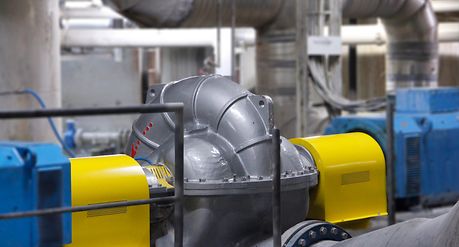 In 2009, the old headbox pump at PM9 was replaced by a new ANDRITZ fan pump. As the customer was very satisfied with the reliability and efficiency, ANDRITZ was awarded an order to replace the headbox pump at the second tissue machine (PM4) in 2013. An efficiency of 88.5% and corresponding energy savings were planned for the new fan pump, which was surpassed by far. Due to the substantially better efficiency of the pump at 89.8%, the energy saving was more than doubled, as was verified in output measurements in the plant. The new headbox pump is made entirely of stainless steel in order to guarantee that the casing has a long service life.
The work required included disassembly of the old and installation of the new pump, adapting the pipework, and connecting up to the existing motors. This work was conducted by ANDRITZ specialists during a machine shutdown lasting three and a half days. Production was resumed again on schedule after the shutdown.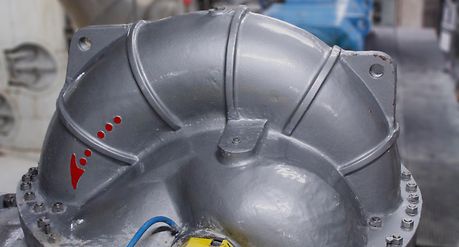 SCA is based in Stockholm, Sweden, has around 36,000 employees, and achieved sales of 9.8 billion euros in 2012. The Austrian SCA location Ortmann has been part of the SCA group since 1995 and produces consumer goods under the well-known domestic brand names Cosy and Zewa as well as the global brand Tork for the bulk consumer segment. As a sustainable company, energy efficiency also has top priority at SCA in Ortmann. Any electrical power saved has a direct impact on the manufacturing costs of the sanitary tissue. As a result, the pump efficiency was also of prime importance in this project.
The modern ANDRITZ fan pumps are setting new standards in terms of efficiency and savings. These double-suction pumps were designed for flow rates of up to 20,000 m³/h. Maximum pump efficiencies of over 90%, lowest pulsation, and excellent surface qualities (Ra < 0.8) obtained by polishing are ideal qualifications for the use as headbox or dilution water pumps.