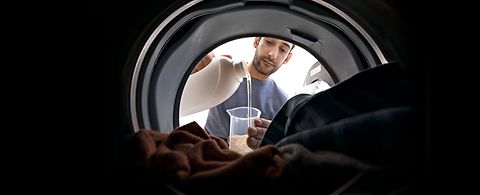 How can detergent production flow more smoothly?
Farabi, Saudi Arabia, Petrochemicals
Did you know: ANDRITZ is the only supplier who could design and install a complete dewatering and drying production line for a petrochemical manufacturer in Saudia Arabia, guaranteeing a safe and seamless solution for production of a new Linear Alkyl Benzene product for detergent manufacturing.

When it comes to producing detergent chemicals, manufacturers face a complex challenge. How do you ensure non-stop productivity for hazardous materials with a single production line? And how do you optimize the feed from three batch centrifuges into a single, continuously operating dryer? For Farabi in Saudi Arabia, the answer was clear: a complete, integrated dewatering and drying line from  ANDRITZ. 

Challenge:
Design an integrated production line capable of safely and efficiently transporting hazardous materials from 3 batch centrifuges into a single, continuously operating dryer.
Our solution:
A robust, integrated line consisting of three centrifuges, two screw feeders, one paddle dryer and one paddle cooler.
Results:
Greenfield project with continuous production of 70 tons/reaction at a rate of one reaction every 7 hours. Unique process know-how, product portfolio and local presence from ANDRITZ made this possible.