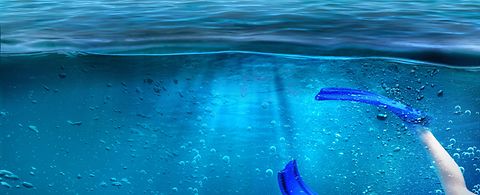 How can a screening technology help harvest the power of the sea?
Thassalia, Marseille, France
Did you know: Our AquaScreen headworks screen helps protect one marine geothermal power plant's valuable equipment from debris, providing corrosion-proof protection for decades of exposure to high-salinity Mediterranean seawater.

With 40% of the world's population living near coastlines, geothermal power from seawater is an ideal sustainable energy source. But for Thassalia, a geothermal power station in southern France, it also posed a challenge. To protect equipment against debris, the plant demanded a headworks screen capable of withstanding the high salinity of the Mediterranean Sea. 

Our solution: 
Customized development of two AquaGuard screens for seawater intake, including a painted steel frame, sacrificial anodes and internal elements in duplex.
Results: 
Providing an expected 20 years of corrosion-proof protection in challenging high-salinity conditions.
It's just one of countless challenges solved by ANDRITZ Separation – one of the leading separation technology specialists. With the broadest technology portfolio and more than 2,000 specialists in 40 countries, ANDRITZ Separation is a driving force in the evolution of separation technologies, services, and solutions. 
What's your biggest challenge?