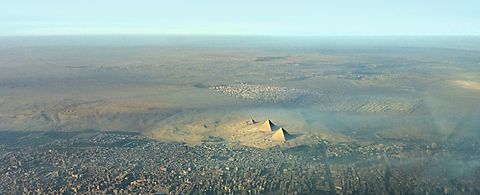 How can a wastewater plant sustainably expand to serve 8 million people?
Egypt's Ministry of Environment, Cairo, Municipal Wastewater
Did you know: ANDRITZ provided nine 3 m belt presses and process expertise to upgrade and extend a massive wastewater treatment plant in Cairo, Egypt, making it the world's third-largest MWW plant and the largest in Africa.

The world's fastest-growing city  demands a world-class wastewater treatment solution. For the Gabar Al Asfal facility, this means rapid  expansion to preserve water quality for more than eight million inhabitants in eastern Cairo. 

Challenge:
Expand one of the world's largest MWW plants in a logistically challenging environment and ensure lowest possible cost of operation.
Our solution:
A line of nine 3.0 m PPS3000 belt presses for digested sludge dewatering.
Results:
A successful plant expansion meeting all throughput and dryness targets, resulting in a total wastewater treatment capacity of 2.5 million cubic meters per day, serving a population of 8 million people.