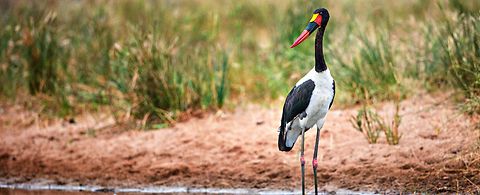 How do you dewater more ore with less impact?
PMC, South Africa, magnetite dewatering
Did you know: Our horizontal vacuum belt filters helped to substantially decrease the environmental impact of one South Africa's biggest magnetite dewatering plant by boosting capacity, reducing downtime and improving water recycling.

The PMC magnetite dewatering plant lies just outside one of the world's most biodiverse national parks. But excessive pond usage had resulted in oversaturation, 20% longer drying times, and increased environmental risks. 
Our solution? A new dewatering plant with three continuously operating horizontal vacuum belt filters. 
The result? More capacity, less downtime, and more efficient use of recycled filtration water. Or to put it simply: more iron ore with less environmental impact.

It's just one of countless challenges solved by ANDRITZ Separation – one of the leading separation technology specialists. With the broadest technology portfolio and more than 2,000 specialists in 40 countries, ANDRITZ Separation is a driving force in the evolution of separation technologies, services, and solutions. 
What's your biggest challenge?