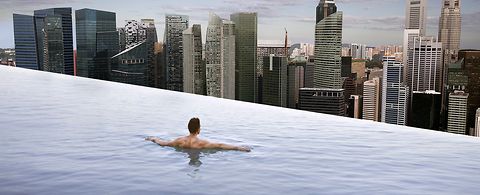 2,400,000 m3. Every day. How can you handle the world's toughest wastewater challenges?
Singapore has one of the highest population densities in the world and its expanding economy and increasing population calls for a highly sophisticated wastewater treatment facility which can keep growing with the country's needs.
Our solution was to design and build the world's largest municipal sludge drying plant, capable of evaporating up to 55 tons of water per hour. We designed, supplied and installed a sludge drying plant including 5 lines of DDS 110 drum dryers (each with a capacity of 11 tons water evap./hr) and screens, with a peak flow of 400 MLD.

The plant uses the biogas from the digestion process to make it self-sufficient in thermal energy, thereby reducing its carbon footprint and facilitating plans to expand capacity up to 2.4 million cubic meters of water per day.