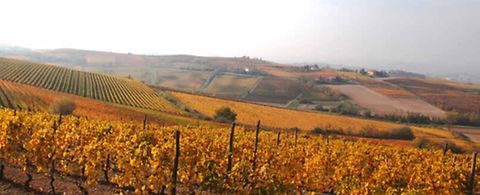 Profitability meets efficiency
Dynamic crossflow filtration for wine at TOSO S.P.A., Italy
When it comes to clarification of wine, the overall challenge independent of the business size is always the same: to profitably filter and recover wine, with easy handling and minimal need of maintenance.
The challenge: 
A step forward in cost efficiency and yield recovery
Toso S.P.A. is a traditional, family owned italian winery producing high quality wines, sparkling wines, aromatized wines and spirits, and was facing just this challenge. After relying for many years on a traditional vacuum filter it was time for a new and more innovative technology. One that would:
improve yield and reduce production costs,
minimize the need for filter aids,
reduce total cost of ownership,
save space and is flexible in use.
After a careful evaluation, we saw an opportunity to rethink the bigger picture. A way to do more with less space that would give toso a competitive edge for years to come.

Our solution: 
Direct wine recovery from the lees, making perlite redundant
Rather than focus only on improved equipment, we proposed a new, more efficient approach to wine filtration where direct wine recovery from the lees is possible. The proposed dynamic crossflow filter (DCF) supplied as a plug-and-play unit, not only has a very small footprint, it also eliminates the need for perlite or other filter aids, and comes with a very fast return on investment. With its unique design of overlapping rotating membrane disks, an open filtration area is created which avoids blockings and therefore unwanted downtimes. 
Taking into account the versality of the product portfolio of Toso, flexibility and multipurpose use to handle must, sparkling wine, retentate of traditional crossflow or separator sludge was mandatory. The suggested DCF skid was therefore a perfect fit as it provides this needed flexiblity. 
Moreover is the operation in an isobaric process environment of up to 6 bar possible, ensuring that for instance sparkling wine can be processesd without losses of CO2. As taste is key in the wine business, the vertical design of the closed and selfventing skid makes sure the taste stays where it belongs.

Results: 
Higher yield and quality, energy savings, and less footprint
Thanks to our collaboration, Toso was able to improve performance well beyond initial expectations. Today in Cossano Belbo, 20% less losses of wine to waste are achieved, production increased by 3,600 hl/year due to direct wine recovery from lees, 30% energy is saved, no filter aids are needed to be applied anymore and downtimes are reduced to 80 h/year. Not least, the total equipment footprint is 80% smaller than the previous employeed vaccum filter, providing more flexibility on the production site. In addition the housing to handle the retentate was reduced by approximately 50% in sized compared to the previously needed dimensions.
All of these are direct results of our comprehensive separation approach to wine filtration – a combination of deep process know-how, efficient solid/liquid separation solutions and a uniquely forward-thinking customer.