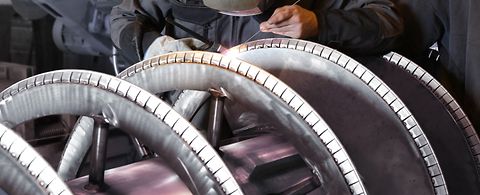 Repairs and upgrades

---
for superior lifetime performance
Why scrap your existing solid/liquid separation equipment or system if it could be upgraded with the help of the latest R&D? And who better to perform OEM repairs, machine recertifications, and enhancements than ANDRITZ SEPARATION, who engineered many of these systems from the start?

Whether you're looking to optimize performance or extend the lifetime of your equipment, our teams can repair, retrofit, and modify your machines on-site, or in one of ANDRITZ's 70 manufacturing and service locations worldwide. All so you can add years of productivity with the minimum possible downtime.

Take advantage of our 150 years of OEM experience gained from an installed base of more than 55,000 machines. Let our global team of solid/liquid separation specialists help you improve safety, reduce costs, and save on power – for a vast number of well-known OEM brands.