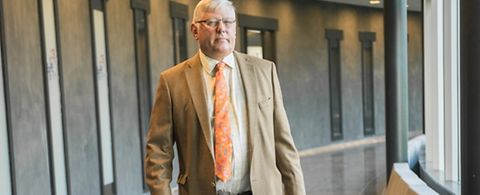 Friday
FRIDAY 10 MARCH
Back in the office in Brussels.
At the end of a hectic week of picking up awards, attending functions, delivering keynote speeches, and visiting mills, Wiersum is back in his offi ce in Brussels checking out the coming schedule for yet another interesting WEEK IN THE LIFE working in the ever-challenging but hugely rewarding pulp and paper industry.
Time to head home after a busy week and perhaps some time to play piano or violin over the weekend.