Thursday
THURSDAY 09 MARCH
The Mill Director at Sappi Gratkorn - Max Oberhumer - gives a guided tour of the latest developments at the Mill.
Sappi Gratkorn is currently finalizing its district heating project. The excess steam generated from the mill allows the supply of approximately one third of the energy demand for the city of Graz 5 km away. ANDRITZ has delivered the heat exchanger for this project.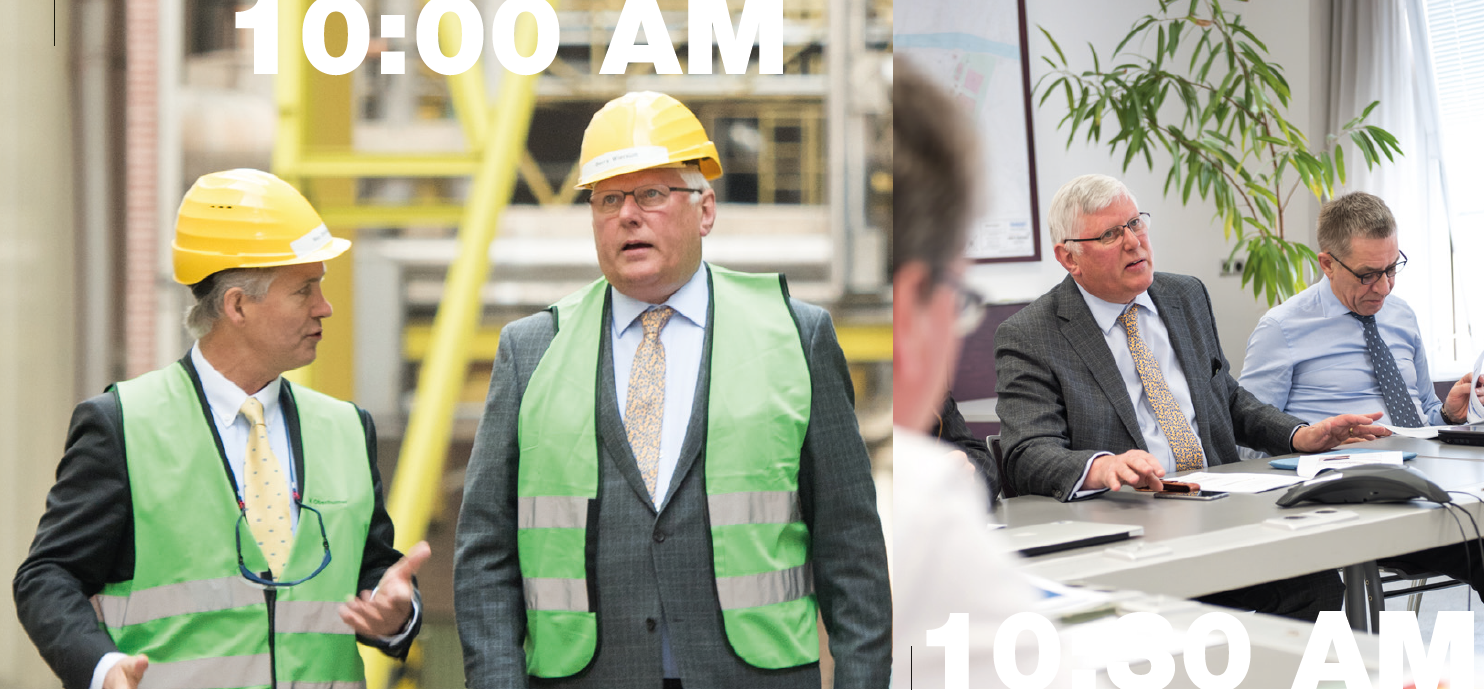 A meeting discussing the next project to take place at the flagship Sappi mill.
Strategically most important to the group, Sappi's Gratkorn Mill is one of the company's flagship operations; is an integrated mill situated on either side of the river Mur near Graz in Austria. The mill annually produces 980,000 metric tons of high quality multi-coated papers that are used for premium quality publications all over the world. The mill also produces 250,000 t/a of TCF pulp for its own consumption.