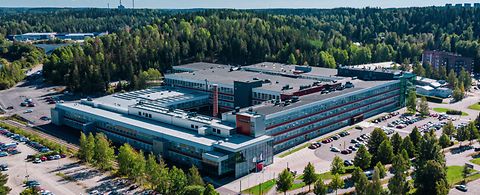 ANDRITZ Oy and LUT University conclude significant collaboration agreement
ANDRITZ Oy, part of international technology Group ANDRITZ, and LUT University have agreed on extensive collaboration in fiber technology research. The unique corporate collaboration model is a step towards a new way of sharing infrastructures and intensifying joint research work. Extensive collaboration of a high scientific standard between LUT and ANDRITZ Oy aims to meet industry needs and includes the establishment of a modern research center on LUT's Lahti campus in Southern Finland.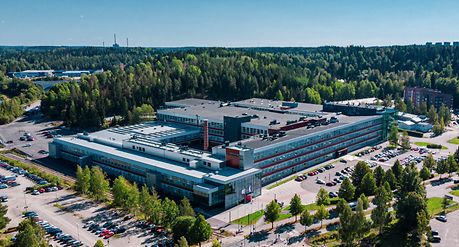 The planned research center and LUT's academic expertise bring added value to ANDRITZ's own research and innovation. By investing in product development, ANDRITZ aims to strengthen its brand as a forerunner of innovative technologies and an attractive employer. Locating the research center in Lahti, Southern Finland, will enable close collaboration between ANDRITZ and LUT researchers.
Kari Tuominen, President and CEO of ANDRITZ Oy, says: "The modern research center will enable us to study, test and analyse conventional and also new fiber materials in a centralized way. Both LUT and ANDRITZ focus on technology that promotes sustainable development, utilization of side streams, and energy efficiency. LUT educates a highly skilled workforce, and we offer them thesis projects and jobs."
Riina Salmimies, Dean of LUT University, comments: "This collaboration will enable us to build laboratory facilities on LUT's Lahti campus on a wider scale than we had anticipated. In practice, we will expand the campus laboratories by nearly a thousand square meters, acquire a wider range of equipment, and recruit new staff to the Lahti location."
The laboratories are currently being designed, and research activities will start in September 2022. Salmimies is especially glad that, from the very beginning, the laboratory work in Lahti will be strongly driven by the needs of the industry, such as the growing bioeconomy cluster in the area.
ANDRITZ Oy and LUT have a strong global and international perspective in common.
In addition to the collaboration agreement now concluded, the two parties intend to expand their work beyond fiber research. "This is a completely new approach to collaboration. It remains to be seen what opportunities it will open up in the coming years," according to Kari Tuominen and Riina Salmimies.
The aim is to widen ANDRITZ's strong research resources, create innovations, and achieve technological leadership in the global market.