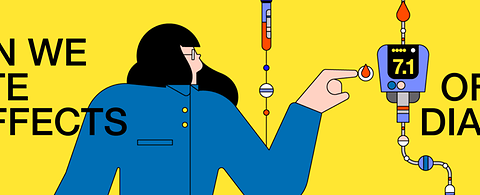 How can we alleviate the effects of diabetes?
CHALLENGE
Globally there are 463 million people suffering from diabetes – a dangerous disease. And the number is growing all the time.
SOLUTION
Effective medication and topquality health care products. To produce them, the Danish pharmaceutical company Novo Nordisk relies on ANDRITZ technologies.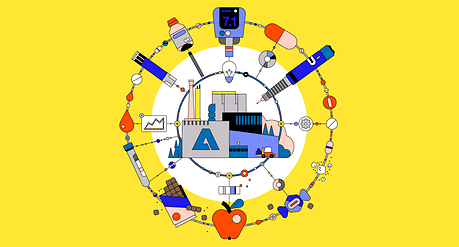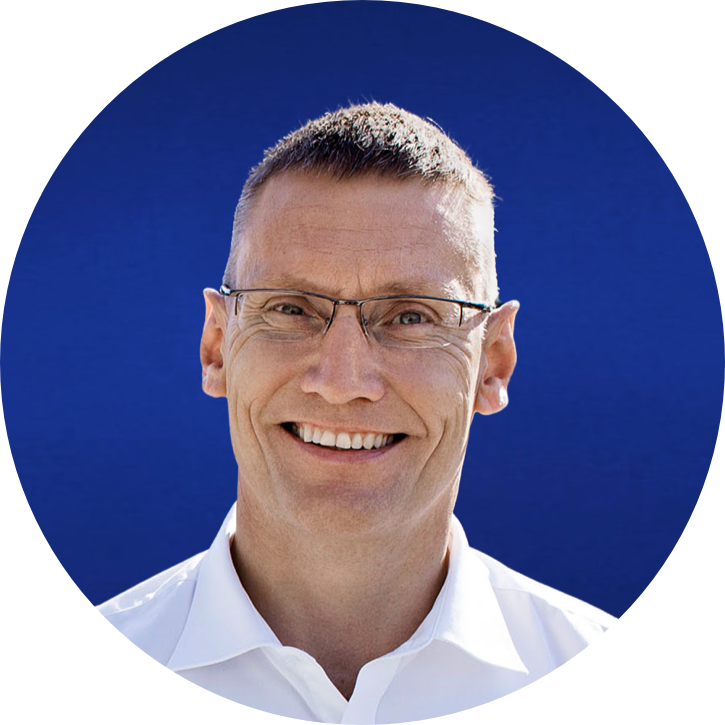 "A big step forward"
Novo Nordisk is one of the world's leading pharmaceutical companies for diabetes medication. Michael Hallgren tells us why he is modernizing insulin production with technology and know-how from ANDRITZ.
Michael, what makes it so challenging to produce insulin?
MH/ – Insulin is a peptide that is sensitive to chemical and physical treatment. Therefore, special care is needed when designing the production process. Today, insulin is produced by means of biotechnology.
Novo Nordisk uses the cells of yeast strain Saccharomyces cerevisiae to produce its diabetes care products. The production is complex and consists of multiple steps.
Could you explain this in more detail?
MH/ – The yeast cells are cultivated in large-scale fermentation tanks, where they are given the optimal conditions to grow, reproduce and express the desired peptide. Each of the large number of cells functions like a microscopic factory producing the pharmaceutical peptide.
Novo Nordisk's production complies with regulatory good manufacturing practice requirements and takes place in a controlled, contained production system.
How did ANDRITZ help to improve your production system?
MH/ – Dynamic crossflow filtration technology from ANDRITZ is used to separate particulate matter in a manufacturing step that is part of all our production processes for active pharmaceutical ingredients (API).
Six dynamic crossflow filters from ANDRITZ with the respective sensors and instruments were installed. This is a big step forward because the technology transforms production from being a partly manual process to an automated, closed and continuous process.
Hence, it significantly increases the process efficiency compared to former set-ups with other filtration technologies.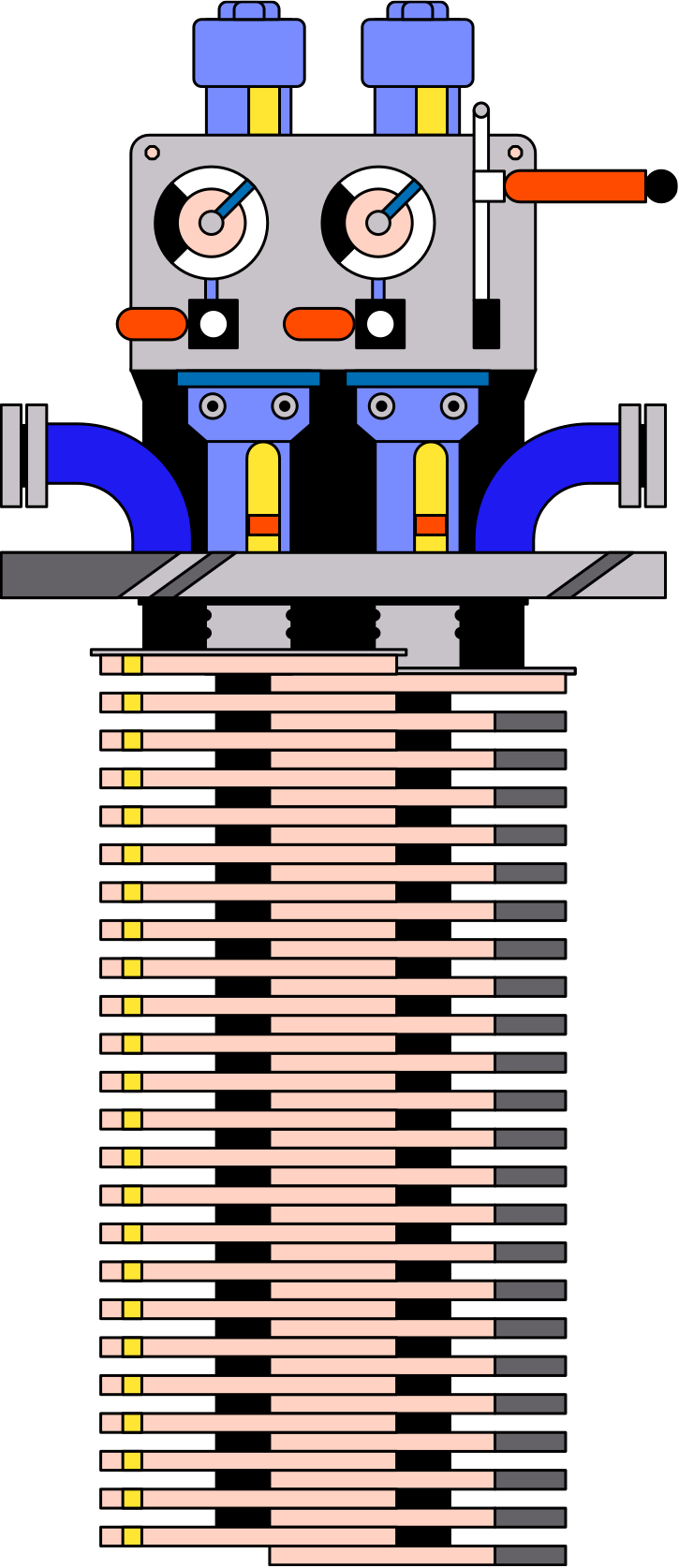 What do you appreciate about the collaboration with ANDRITZ?
MH/ – We are very happy with the collaboration and the results it has generated. ANDRITZ quickly understood the highly detailed testing routines required by the pharmaceutical industry and adjusted to the high level of good manufacturing practice needed for pharmaceutical grade manufacturing.
The project was under a very tight schedule, which ANDRITZ always met.
So the collaboration will continue?
MH/ – That is our wish. ANDRITZ is working on a further development with us, supporting our ambition to further automate production processes.
Diabetes: a severe global medical problem
Source: International Diabetes Federation

According to the International Diabetes Federation, 463 million people worldwide are now estimated to have diabetes.

Without concerted action, it is estimated that 700 million people will have to live with diabetes by 2045.

People with diabetes have a higher risk of dying prematurely, with an average reduction in life expectancy of eight years.

Less than half of them are treated, and even then, only a fraction of them live a life free of diabetes-related complications.

For people with diabetes, the risk of suffering a stroke is 150% higher and as many as 70% die from atherosclerotic cardiovascular diseases.
The enhanced dynamic crossflow filtration technology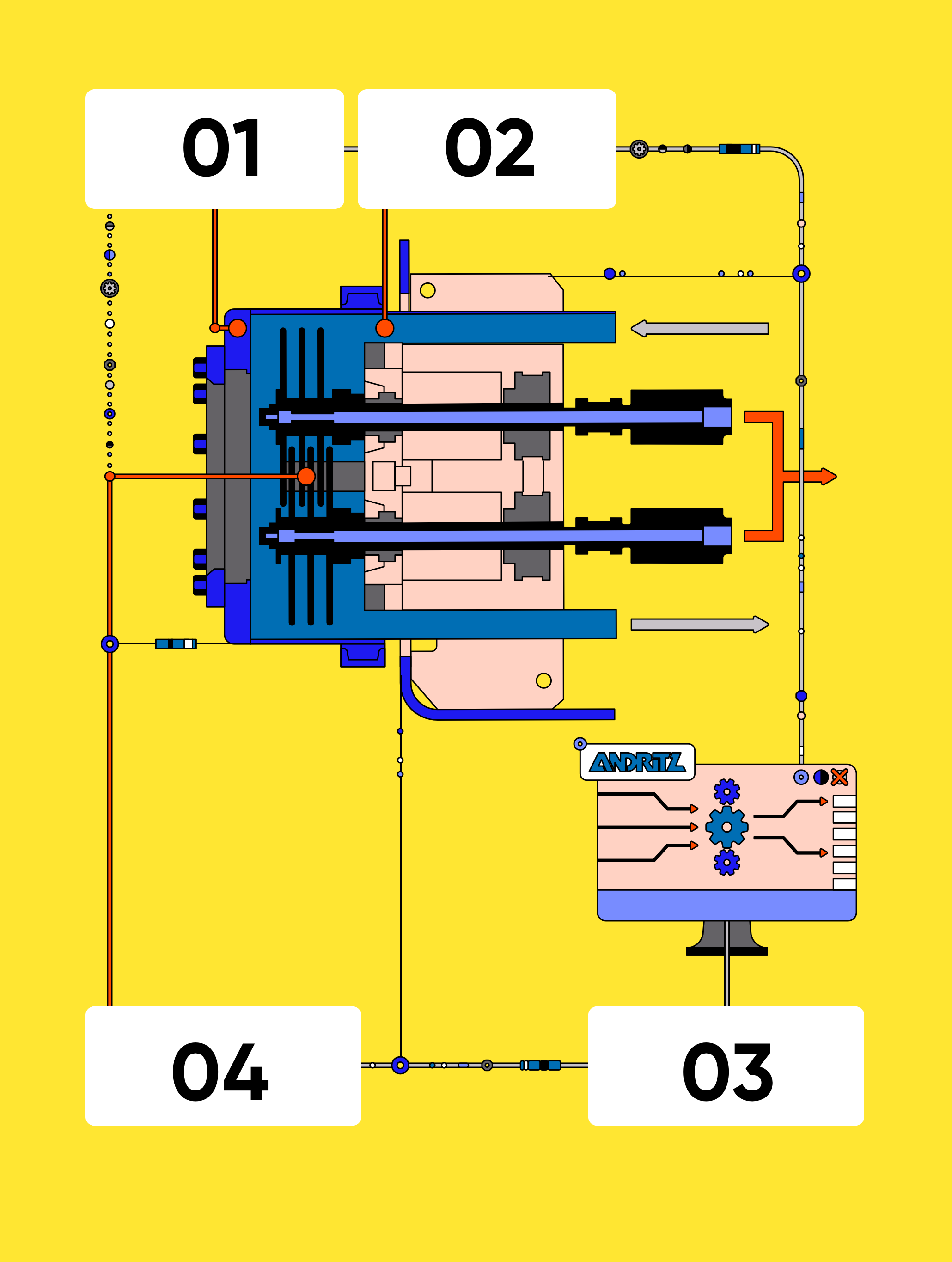 01 FEATURE: Hermetic design
01 BENEFIT: 100% pure final product, no contamination possible
02 FEATURE: Retentate housing, no circulation of product
02 BENEFIT: High efficiency due to high solids content
03 FEATURE: Fully automated process
03 BENEFIT: Every production batch is 100% compliant with the original recipe/formula because nobody can change anything during production (high integrity; everything is verifiable/detectable).
04 FEATURE: High-turbulence shear zone
04 BENEFIT: High filtration rates, also with difficult products
The enhanced dynamic crossflow filtration technology from ANDRITZ, using overlapping membranes, is especially suited to processing sensitive or viscous products. The DCF is able to concentrate the retentate to obtain a pasty or sludge-like consistency.
As a result, it is more efficient in recovering valuable elements than any other crossflow filtration technology. And it is ideal for pharmaceutical applications because the hermetic design eliminates any risk of contamination.
In particular, optimum insulin quality is ensured thanks to the single-pass filtration method and the minimum thermal and mechanical impact.
How insulin helps patients
Type 1 diabetes is an incurable autoimmune disease affecting the body's ability to convert glucose from food into energy. It starts when the immune system attacks cells in the pancreas that produce insulin. Without daily insulin injections, people with type 1 diabetes would not be able to survive.
Type 2 diabetes is a complex chronic disease that occurs when the body cannot produce enough insulin or use it effectively. People with type 2 diabetes need treatment in order to keep their insulin and blood sugar levels under control.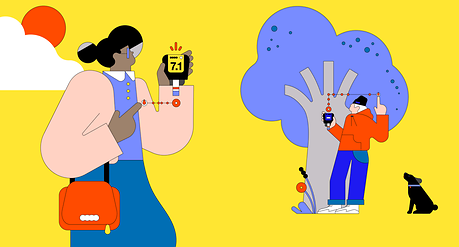 Novo Nordisk is a leading global healthcare company founded in 1923 and headquartered in Denmark. The company employs about 42,700 people in 80 countries and markets its products in around 170 countries.
In 2019, the group's revenue was ca. 16 billion euros, approximately 84% of which was generated in the diabetes sector.
Read more success stories ...