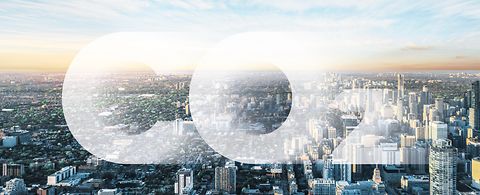 DISCLAIMER
Certain statements contained in the ANDRITZ Annual Report 2022 and in the Annual Financial Report 2022 constitute "forward-looking statements". These statements, which contain the words "believe", "intend", "expect", and words of similar meaning, only reflect the Executive Board's beliefs and expectations and are subject to risks that may cause actual results to differ materially. As a result, readers are cautioned not to place undue reliance on such forward-looking statements. The company disclaims any obligation to publicly announce the result of any revisions to the forward-looking statements made herein, except where it would be required to do so under applicable law.
The Annual Report 2022 and the Annual Financial Report 2022 contain assumptions and forecasts based on the information available up to the copy deadline on February 27, 2023. If the premises for these assumptions and forecasts do not materialize or risks indicated in the "Risk management" chapter and in the Management Report of the Annual Financial Report 2022 do arise, actual results may vary from the forecasts made in the Annual Report 2022 and the Annual Financial Report 2022. Although the greatest care was exercised in preparing data, all information relating to the future is provided without guarantee.
NOTE
In this report, ANDRITZ strives to use gender-sensitive language. If this is not possible in places, any personal terms used relate to all genders equally. The Annual Report 2022 is available in digital form only and is also published in German. In the event of any discrepancies, the German version shall prevail.
ANNUAL FINANCIAL REPORT 2022
Detailed information on the 2022 business year, such as the integrated Management Report and Consolidated Financial Statements for 2022, can be found in the Annual Financial Report 2022, available for download at andritz.com/downloads.
PUBLISHED BY
ANDRITZ AG, 8045 Graz, Austria
andritz.com
RESPONSIBLE
Michael Buchbauer, ANDRITZ AG
EDITOR
ANDRITZ AG, Peter Gaide/ag-text
CONCEPT AND CREATIVE DESIGN
Strichpunkt GmbH, Stuttgart/Berlin, Germany
strichpunkt-design.de
PICTURE CREDITS
P. 7: Riedler Peter
P. 10–16: Myrzik & Jarisch; picture of plant
P. 11: ANDRITZ; Information graphic
P. 13: STRICHPUNKT
P. 18: iStock by Getty Images
P. 19–20: Klabin S.A.; Information graphic
P. 21: STRICHPUNKT
P. 22-23: ANDRITZ
P. 25: Myrzik & Jarisch
P. 26: iStock by Getty Images
P. 28: Myrzik & Jarisch
P. 29: ANDRITZ
P. 31 iStock by Getty Images; Illustration
P. 32: STRICHPUNKT
P. 33: TNB Genco
P. 34: Kraftwerk Ryburg Schwörstadt AG
P. 36: ANDRITZ
P. 39: iStock by Getty Images
P. 40: Getty Images
P. 41: ANDRITZ; Information graphic
P. 42: STRICHPUNKT
P. 43: Alarmy
P. 43: iStock by Getty Images