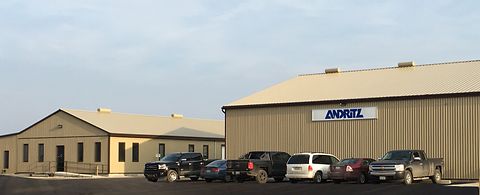 ANDRITZ Feed and Biofuel Canada Inc.
ANDRITZ Feed and Biofuel provides pellet mill operators with the products and services that deliver the biggest benefit for their business.
We have been providing pelleting customers throughout North and South America with specialized replacement and refurbishment services for over 30 years, utilizing our industry leading "ANBO" brand service parts.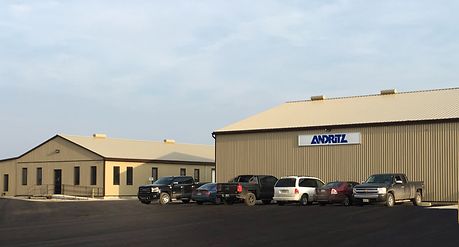 ANDRITZ Manufacturing and Service Center - Blenheim, Ontario Canada
ANBO aftermarket parts are developed using the most innovative technologies available. Since our highly qualified staff are equipped with the advanced training necessary to solve the most demanding challenges, we can guarantee a fast and efficient turnaround, which will save you time and money.

We utilize 3-D scanning technology for precise manufacturing of your replacement parts. This technology allows us to convert your used parts into exact measurement data points for the creation of digital patterns. This allows us to engineer and manufacture highly accurate components and parts for your business with speed and precision.

Our guarantee 

We back up our parts and services with a long list of satisfied customers and a  6-month limited warranty, assuring you get the highest quality product available from ANDRITZ Feed and Biofuel Canada Inc.

Aftermarket Services
We offer on-site services such as expert inspections, evaluations, troubleshooting, and repairs. Custom maintenance packages can help you prevent downtime, as can regular refurbishment programs for wear parts. Pick up & drop off services can be arranged for local customers as well as LTL truck carrier and air services for both national and international customers. 

ANBO Aftermarket Parts and Services:
Complete range of pellet mill parts for most makes and models
– Custom built feeders, conditioners and force feeders for your application
– Complete rebuild of your existing pellet mill equipment
– Fully rebuilt pellet mills to OEM standards from our stock
– Dies and roll assemblies and parts
– Die and roll assembly reconditioning
– Wear rings standard and oversize
– Complete line of consumable parts such as: shear pins, bushings, knives, feed cone fasteners, etc.
We also provide onsite inspections/service available upon request