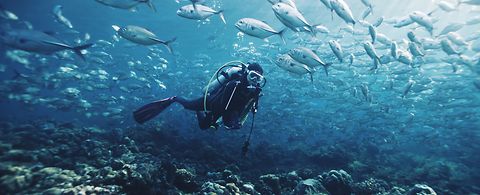 Aqua feed processing
Your partner in the aqua feed production industry. ANDRITZ designs and manufactures all key processing machines and offers complete feed plant solutions for the global aqua feed industry.
Our extrusion technologies are based on a competitive approach to meeting the requirements of successful aquatic feed producers and aqua farming companies.
Plant design and engineered solutions
ANDRITZ is the perfect partner for design, engineering, supply, and construction of your aqua feed production plant. Your requirement is our incentive, and our process and project engineers have the skills to define your best aqua feed production solution. They work in close cooperation with you in order to select the most suitable elements from the range of key processes, with customized solutions for non-standard requirements. The team of experts and process specialists is part of your project development from the very beginning, securing the high quality standard, premium performance, cost-efficient production, and operational reliability.
ANDRITZ equipment for aqua feed production
Our aqua feed processing technologies are available in various models and with optional accessories to offer the optimum solution for your specific production needs.