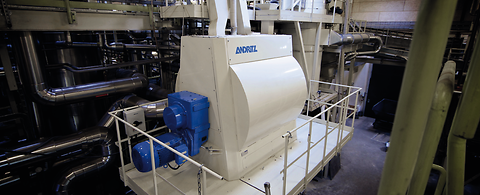 ANDRITZ mixers for optimum mixing of feed ingredients
ANDRITZ offers a range of high-quality mixers for all feed applications, ensuring all ingredients are mixed ensuring uniform feed quality.
Optimum mixing of feed ingredients will ensure uniform distribution of nutrients, vitamins and minerals, which will result in a homogeneous nutrient content in each feed pellet. The ANDRITZ range of mixers offers solutions for both paddle and ribbon mixing.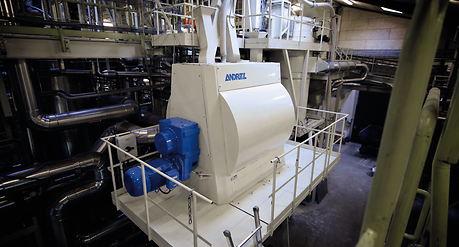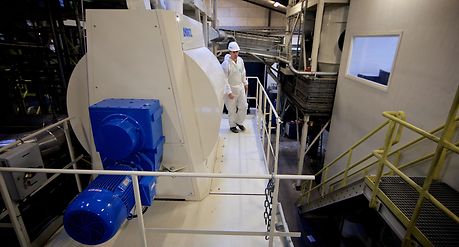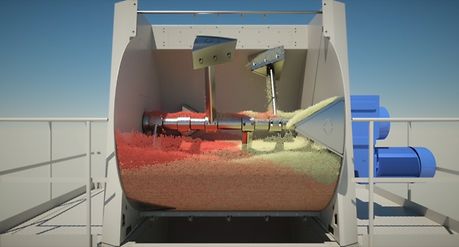 OptiMix paddle mixer – fast, efficient and self-cleaning
This new mixer is designed with a special focus on today's increasing demands for a high-quality mixer. It has a shorter mixing time and its design features are truly unique to the market.
Key features:
Fast and efficient mixing capable of mixing up to 30 batches per hour
Works with adding multiple liquids
Self-cleaning and easy to clean and maintain
Double sealing of bottom damper
Easy access to liquid systems
Paddle mixer – Optimix
The ANDRITZ Paddle mixer is a batch mixer for mixing of powders and crumbles and is suitable for mixing of dry material with addition of high amounts of liquids.
Key features:
High quality mixer allowing up to 12 batches per hour
Work with adding multiple liquids
Mixing time of 3-4 minutes per batch in dry mixing
Optional batch size 40-100%
Efficient emptying