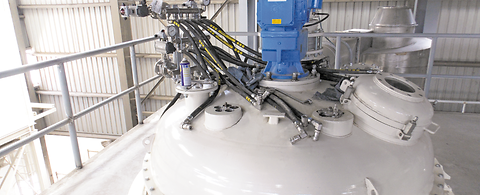 Vacuum coater
The ANDRITZ vacuum coating system provides accurate control of vacuum pressure, liquid addition and cycle time to allow flexibility and repeatability in terms of degree of absorption and penetration.
Extruded pellets have a very porous inner structure. It is within the pores of this internal structure that added liquid is retained. The objective of vacuum coating is to use a pressure differential to force liquids through the outer layer and deeply into the porous area of the pellet.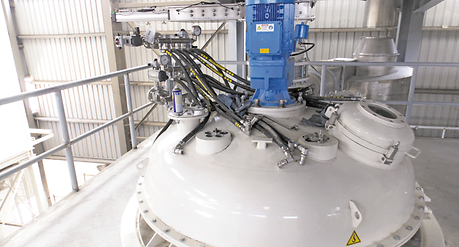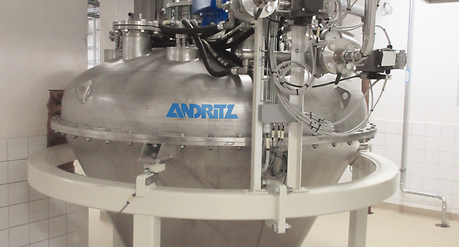 Gentle mixing of extruded feed
Vertical mixer is known as a gentle way of mixing feed ingredients. ANDRITZ has adapted vertical technology to vacuum coating, which avoids damage to the product. Therefore, the vacuum coater is very gentle and highly suitable for extruded feed pellets.
Benefits of vacuum coater
Excellent coating results
Capable of addition of up to 15 individual liquids
The low-energy input of vertical units assures that mixing occurs without shear
Using a vertical-transport screw allows all products to be exposed over time at the top of the mixing vessel, which provides the ideal medium for the uniform application of liquids or powders
Comes with or without vacuum