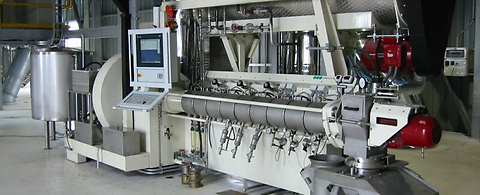 Extruders for pet food processing
ANDRITZ extrusion technologies are available in various models and with optional accessories to offer the optimum solution for your specific needs in pet food production.
The pet food market is in constant development and the increasing considerations for of the health and well-being of pets have set new standards and higher demands for the pet food industry. Pet food is expected to come in many different shapes, colors and flavors. The demand for high quality pet food, with and appealing visual appearance as well as the right nutritional benefits, requires advanced, multifunctional equipment. Our range of extruders enables our customers to meet these increasing demands by pet food consumers.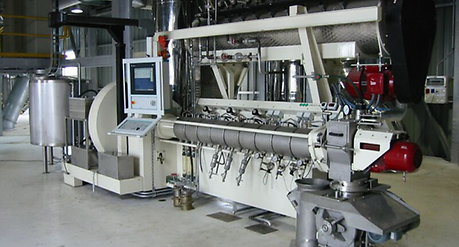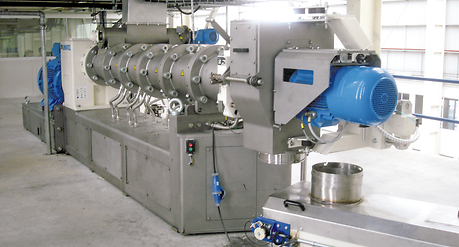 ANDRITZ single screw extruders
The ANDRITZ single screw extruders provide the latest technology for the production of pet food.
Extruder – type EX1250
High capacity extrusion: 10-20 tph
High degree of processing flexibility
User-friendly design for operation and maintenance
Minimum downtime
Extruder – type EX1021
High capacity: 2-12 tph
Low-cost maintenance and wear parts
High performance V-belt transmission
Extruder – type EX617 and EX620
Capacity: 1-10 tph
Low-cost maintenance and wear parts
High performance V-belt transmission