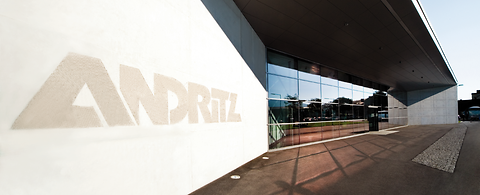 From a small iron foundry to a globally leading technology group
The cornerstone of today's international technology Group ANDRITZ was laid in 1852 when a small iron foundry was set up in Graz, Austria.
The milestones in the history of ANDRITZ are outlined here.
1852-1900: beginnings as an iron foundry
ANDRITZ AG has its origins in an iron foundry that was established in 1852 by the Hungarian entrepreneur Josef Körösi in Andritz, a suburb of the city of Graz. Soon after its foundation, the company's production program was extended to include large capital goods, such as cranes, pumps, water turbines, and later also bridges, steam boilers and engines, as well as mining equipment.
1900: ANDRITZ becomes a stock corporation
1900-1946: World Wars and the Great Depression
At the end of the First and Second World Wars and during the Great Depression in the early 1930s, ANDRITZ's production came to a standstill, but the company's dedicated management and employees succeeded each time in making a new start.
1946-1980: growth and new products
In 1949, ANDRITZ began a lasting cooperation with the Escher Wyss Group of Switzerland, initially in the water turbines sector. The product portfolio of ANDRITZ was revised: Production of steam engines and air compressors came to an end, and the focus shifted towards water turbines, centrifugal pumps, cranes, and steel structures. In 1951, ANDRITZ embarked on the production of complete paper machines in cooperation with Escher Wyss.
In 1950, Creditanstalt-Bankverein, Austria, acquired a majority interest in ANDRITZ.
During the 1960s and 1970s, ANDRITZ continued to grow. The production shops were extended, new machines purchased, and research and development activities intensified. Electrochemical and metallurgical equipment were added to the production program.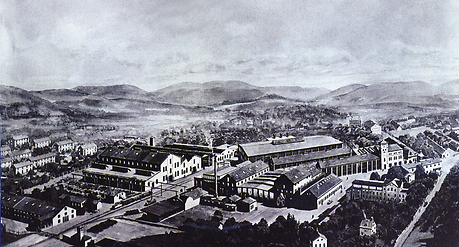 1980s: crisis and recovery
The second global oil crisis and worldwide economic stagnation in the early 1980s caused a drop in ANDRITZ's order intake and the company was operating at a loss, but Austrian government subsidies and drastic rationalization measures enabled the company to survive.
In 1987, AGIV AG, an investment company in Frankfurt, Germany, acquired a majority stake in ANDRITZ. ANDRITZ began to change its strategic direction, from being a licensee of other equipment manufacturers to become a leading international supplier of its own high-tech production systems.
1999: change of ownership
AGIV AG sold its shareholding in ANDRITZ to a consortium of investment companies (The Carlyle Group, GE Capital, Unternehmensinvest AG, Deutsche Beteiligungs AG) and the Custos private foundation (established by Wolfgang Leitner, previous President and CEO of ANDRITZ).
2001/2003: listing on the Stock Exchange
In 2001, ANDRITZ went public on the Vienna Stock Exchange. Two million new shares were placed successfully with national and international investors.
2003 saw the Secondary Placing of ANDRITZ shares on the Vienna stock exchange. The financial investors sold their entire shareholdings in ANDRITZ, which resulted in a rise in free float to around 70%.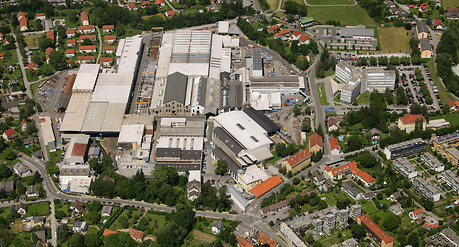 Growth through acquisitions and research & development
In 1990, the acquisition of Sprout-Bauer, a US company supplying equipment for mechanical pulp and animal feed production, marked the beginning of the Group's successful expansion policy through acquisitions. Complementary acquisitions, in addition to organic growth that is mainly driven by research and development, have been an important driver of company growth ever since.
Since 1990, ANDRITZ has acquired and integrated almost 70 companies, pursuing its policy of complementary acquisitions. The largest transactions in terms of sales were the acquisitions of Ahlstrom Machinery Group in 2000/2001 (making ANDRITZ a globally leading supplier of pulp production systems), of VA TECH HYDRO in 2006 (advancing ANDRITZ to a globally leading supplier of electromechanical equipment for hydropower plants), and of more than 95% of Schuler, the world market leader in forming technology, in 2013.
ANDRITZ today
ANDRITZ is a globally leading supplier of plants, equipment, and services for hydropower stations, the pulp and paper industry, the metal working and steel industries, and for solid/liquid separation in the municipal and industrial segments. Other important fields of business are animal feed and biomass pelleting, as well as automation, where ANDRITZ offers a wide range of innovative products and services in the IIoT (Industrial Internet of Things) sector under the brand name of Metris. In addition, the international technology Group is active in power generation (steam boiler plants, biomass power plants, recovery boilers, and gasification plants) and environmental technology (flue gas cleaning plants) and offers equipment for the production of nonwovens, dissolving pulp, and panelboard, as well as recycling plants.
The listed Group is headquartered in Graz, Austria. Since its foundation 170 years ago, ANDRITZ has developed into a Group with approximately 29,900 employees, and more than 280 locations in over 40 countries worldwide. ANDRITZ is a reliable and competent partner and helps its customers to achieve their corporate and sustainability goals.