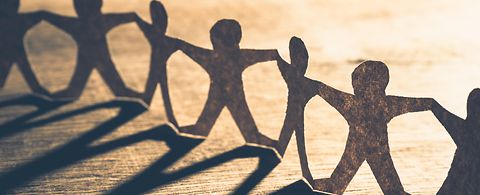 Stakeholders and materiality matrix
Understanding and taking into account different views is the basis for sustainable development. So is the monitoring of material issues.
Mapping of all relevant stakeholder groups showed that there are almost 40 external and internal stakeholder groups that are affected directly or indirectly by the company's activities. Their concerns, which were also discussed in face-to-face interviews, form the basis of the materiality analysis and should help to identify opportunities for the company and also any risks at an early stage.
ANDRITZ pursues an active communications and information policy to ensure that its dialog with all stakeholders is transparent and based on trust.
The most important stakeholders for ANDRITZ are:
Employees
Customers and business partners
Suppliers
Shareholders
Press and the media
Science and research
Governments and authorities
Non-governmental organizations (NGOs)
Stakeholder surveys and interviews with relevant stakeholders have already been conducted several times in order to establish the main reporting topics and relevant fields of activity for the ANDRITZ GROUP. The following image displays all material aspects.
ANDRITZ materiality analysis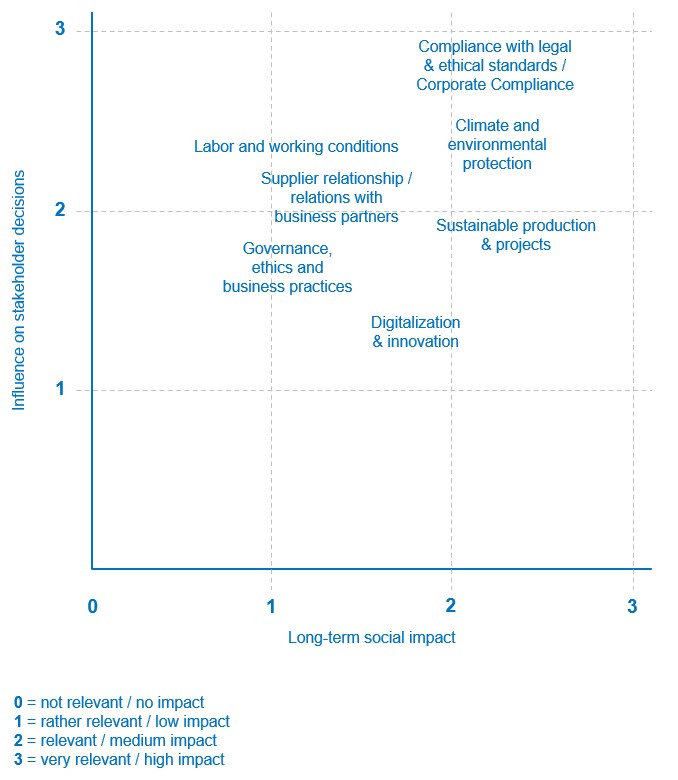 Hence, the topics that continue to have the greatest influence on the social impact of ANDRITZ's business activities and the decisions that stakeholders make with respect to their business relations with ANDRITZ are:
Compliance with legal and ethical standards – internal compliance
Fair dealings with suppliers and business partners
Sustainable production and projects as well as product safety
Responsible working conditions
Occupational health and safety
Digitalization and innovation
The different weighting of the topics is illustrated in the graphic above. These topics are also dealt with in the non-financial statement.