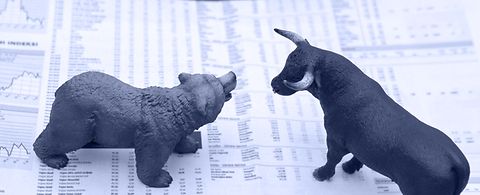 Corporate Governance
ANDRITZ has adopted the rules of conduct laid down in the Austrian Code of Corporate Governance and regards the Code as an essential requirement for implementation of responsible company management and control, which is directed towards creating sustainable added value and transparency for shareholders and other stakeholders.
The Executive Board and the Supervisory Board, as well as the entire staff of the ANDRITZ GROUP, are committed to complying with the Code. 
The Austrian Code of Corporate Governance is based on a voluntary commitment and goes beyond the legal requirements for corporations. ANDRITZ obeys the rules of the Code almost entirely. In the interests of the basic principle of "Comply or Explain" in the code, ANDRITZ justifies its non-observance or non-compliant observance of those rules that go beyond the legal requirements (so-called C-rules) as follows (based on the Code applicable to 2017, January 2015 edition):
Rule 30 (Disclosure of the basic principles of the remuneration system for the Executive Board):
The variable portion is based exclusively on the net income; there are no non-financial criteria that impact the extent of the variable remuneration. The ANDRITZ GROUP operates in business areas that show considerable differences in some respects, which is why it is only useful to a limited extent to define uniform non-financial criteria for the entire Group. This fulfills the requirements of the objectivity and clear traceability concepts. The sustainability aspect was taken into account in designing the share option program by including a three-year waiting period and by requiring an increase of profits of 10 and 15%, respectively, and share price increase of 10 and 15%, respectively (both targets – profit and share price increase – must be achieved in order to exercise the options).