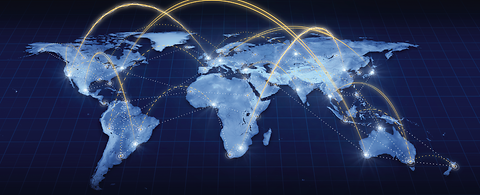 Manufacturing at ANDRITZ Hydro in Morelia
ANDRITZ Hydro uses manufacturing standards of the highest level so all of our solutions optimally meet the specific customer requirements, preserve the environment and support operations management.
This can been achieved by covering various process steps in the value chain (planning, key component manufacturing, in-house assembly, shipping, site erection, service support). The committed employees in research and development are working constantly to improve and enhance technologies and products.
ANDRITZ Hydro's scope of products is therewith divided into mechanical and electrical which include, Francis, Pelton and Kaplan Turbines, Spherical and Butterfly Valves, Generators, Turbine Governors, Excitation Systems, Control, Protection and SCADA systems – up to services such as site installation, commissioning, and training with special focus on small services and all spare parts.
MECHANICAL EQUIPMENT
Francis Runners
Runners = Own fleet, from others suppliers
Wicket gates
Pelton Runners
Runners = Own fleet, from others suppliers
Injectors, deflectors
Kaplan Runners
Runners = Propeller type (fix blades) and Kaplan
Components for own fleet and others
Wicket gates
Valves
No standard Spherical valves >1,000 mm
No standard Butterfly valves >2,500 mm
Bottom outlet & Pressure relief valves
Welded Components
Spiral cases
Stay rings
Gates
Turbine head covers
Bearings
Rotor Spiders
Stator frames
SERVICES
Inspections for all mechanical components of the turbine and valves
Sincronous condenser implementation
Heat treatment
Small repairs
Scheduled maintenance
Hydraulic components inspections and replacement
Machining, thermal treatment
NDT = Ultrasound (UT), Magnetic Tests (MT), Dye Penetrant Test (PT)
Spare parts
Services
Electrical Equipment
Turbine Governors
Electronic Governor
HPU Modernization
New HPU and servomotors
Mechanical overspeed protection
Servovalves
Sincronous condenser conversion
Excitation System
AVR own fleet and others suppliers (HIPASE)
Static Excitation + PPT, Own fleet and other suppliers (HIPASE)
Modernization Kit GMR3: HIPASE
Combined system TG + Excitation
PSS (Power System Stabilizer)
Partial replacements
Controls System
PLC modernization - Own Hardware, other supplier
SCADA System
Instrumentation
Synchronization
Events recorders & historical  reports
Protection Systems
New electrical protection schemes
Existing relay protection modernization (New Settings)
Short circuit calculation
Relay protection coordination
Electrical Power Systems (EPS)
Plant engineering / interconnection
Auxiliary systems design and supply
Modernization of MV, LV, AC/DC boards
Replacement of parts, components
Electrical tests
Short circuit calculation
Erection supervision, Commissioning, Electrical Maintenance Test
Accreditations
We are certified by:
ISO 9001
BS OSHAS 18001
ISO 3834-2