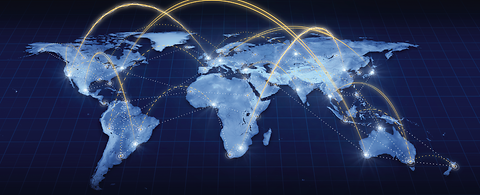 Manufacturing at ANDRITZ Hydro in Morelia
ANDRITZ Hydro uses manufacturing standards of the highest level to fulfill customer requirements in terms of quality, costs, and time.
This can be achieved by  by covering various process steps in the value chain (planning, key component manufacturing, in-house assembly, shipping, site erection, service support).
ANDRITZ Hydro's scope of products is therewith divided into mechanical and electrical which include, Francis, Pelton and Kaplan turbines, spherical and butterfly valves, generators, turbine governors, excitation systems, control, protection and SCADA systems – up to services such as site installation, commissioning, and training with special focus on small services and all spare parts.
ANDRITZ Hydro Mexico is part of the ANDRITZ Hydro Group, one of the leading global suppliers of electro-mechanical equipment and services for hydropower plants. For more than 30 years ANDRITZ Hydro in Mexico has been a market leader for integral solutions, products and services for hydropower plants in Mexico, Central America and the Caribbean.
Engineering and manufacturing tools and competences of ANDRITZ Hydro for Mexico, Central America and the Caribbean
Manufacturing center for Francis and Pelton runners, butterfly and spherical valves
Welding repair on service rehab parts
Construction of large steel components with complex mechanical processing
Processing and grinding of hydraulic outlines
Quality inspection and appraisal of complex parts
Assembly, function testing, and commissioning
CAD/CAM design
Design software


ANSIS
NX10
AutoCAD
Inventor
Eplan 8

Specialized measurement equipment


Laser Tracker
Faro Arm
Hipot
Magger
Main products (Mechanical and electrical)
General
Small services (spare parts, erection, commissioning, and support services)
Mechanical
Francis, Pelton and Kaplan runners
Spherical and butterfly valves
Large turbine- and generator components
Mechanical Power Systems (MPS)
Electrical
Turbine governors
Excitation systems
Control and protection systems
SCADA systems
Electrical Power Systems (EPS)
Manufacturing of runners
All welding procedures
Welding machine (up to a diameter of 8 m, 250 tons)
Heat treatment
Non-destructive material tests (PT, MT, UT, and RT)
Mobile heat treatment for workpieces up to 90 tons
Manufacturing of components
Turning and milling on large machine tools
CNC rotating table (up to 12 m diameter, 4.5 m height and 200 tons max.)
CNC boring machine (up to 10x4.5 m and 65 tons max.)
Assembly
Assembly, static balancing, and commissioning of large parts up to 90 tons max.
Accreditations
ISO 9000
OSHAS 18000
ISO 383412
ISO 14000