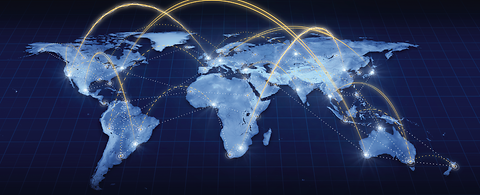 ANDRITZ Hydro Morelia, Mexico
ANDRITZ Hydro is one of the leading global suppliers of electro-mechanical equipment and services for hydropower plants.
ANDRITZ Hydro has been operating in the hydraulic power generation sector for more than 170 years. Special application pumps and turbo generators are further fields of activity.
ANDRITZ Hydro is one of the globally leading suppliers of electromechanical equipment and services for hydropower plants. With over 175 years of experience and an installed fleet of more than 430 GW output, the business area provides complete solutions for hydropower plants of all sizes as well as services for plant diagnosis, refurbishment, modernization and upgrade of existing hydropower assets. Pumps for irrigation, water supply and flood control as well as turbo generators are also part of this business area's portfolio.
ANDRITZ HYDRO S.A. DE C.V., located in Morelia, Mexico, provides integral solutions, products and services for hydropower plants.
Company profile
Our location in Morelia is organized in four divisions:
Large Hydro (from 30 MW up to 800 MW)
Compact Hydro (up to 30 MW)
Service & Rehab (Modernization of hydropower plants)
Automation
The scope of products is therewith divided into mechanical and electrical ones which include, amongst others, all types of turbines, gears and valves, components for generators or spare parts as well as excitation, protection and control systems and SCADA – up to services such as site installation, commissioning and training.
History of ANDRITZ Hydro in Morelia
ANDRITZ HYDRO S.A. DE C.V. has its roots in the TEISA S.A. de C.V., founded in 1981, which was a joint venture between Nafinsa, Mexico (70%) and Escher Wyss, Switzerland (30%). In 1996, Escher Wyss was taken over by Sulzer, Switzerland. But in 2000 the company again changed owner and was acquired by VA Tech, Austria. Finally, in 2006 VA Tech Hydro became part of the ANDRITZ GROUP. Since then our location in Mexico is named ANDRITZ HYDRO S.A. DE C.V.
ANDRITZ HYDRO S.A. de C.V. | Morelia