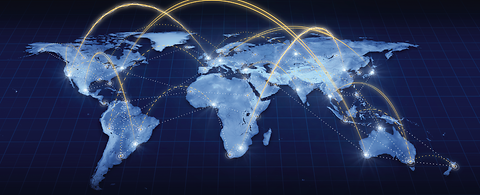 ANDRITZ Hydro in Mexico, Morelia
Tailor-made solutions for electromechanical equipment of new and existing hydropower plants.
ANDRTIZ S.A. de C.V. has its roots in TEISA S.A. de C.V., the company founded in 1981, product of the business union between NAFINSA, Mexico (70%) and Escher Wyss, Switzerland (30%). In 1996, Sulzer, Switzerland acquired Escher Wyss and in 2000 VA Tech, Austria, acquired the company. Finally, in 2006, VA Tech Hydro became part of the ANDRITZ GROUP, and our company acquires the name ANDRITZ HYDRO S.A. de C.V.
The company has 38 years of experience in the manufacturing, erection, and commissioning of water turbines of all kinds. In its product portfolio are special applications of pumps (for water transport, irrigation of agricultural land and applications in various industries) and turbo generators, which belong to an additional field of our activities.
Overview of products and services in general
ANDRITZ Hydro is a full life-cycle service provider in hydropower and is organized in business units and services.
Large Hydro (from 30 MW up to 800 MW)
ANDRITZ Hydro provides turnkey hydro- and electro-mechanical equipment for large new installations and implements expansion projects; as well as modifies existing plants, hence they meet changing customer and market requirements.  
Compact Hydro (up to 30 MW)
World's leading provider on the small and mini hydropower plant market and provides a full spectrum of electro- mechanical equipment based on pre-defined modular components.
Service & Rehab (Modernization of hydropower plants)
Develops tailor-made solution oriented service, rehabilitation and extend hydropower plant life, ones that offer a short return on investment. Innovative modernization measures and state-of-the-art technologies increase profitability and extend system life span, taking into account basic economic, ecological, and legal conditions.
Automation
For the design of new installations and modernization projects, automation solutions based on optimized hardware architecture and step-by-step function integration are a significant factor. ANDRITZ Hydro's concepts enable fully automated operation, low investment costs, simple commissioning, and rapid system replacement. SCADA System, control, excitation, turbine governor, electrical protection, synchronization and engineering.
Operation & Maintenance
DiOMera, ANDRITZ Hydro's new solution for digital operation & maintenance.
Electrical Power System
Electrical power systems provides an optimal basis for implementing project-specific customer requirements for fully-functional hydropower plants. Provide turnkey solutions for hydropower plants, including engineering, design, and supply of electrical and balance-of-plant equipment that allows turbine and generator to operate efficiently. EPS covers the complete range of project processes, including system engineering and project management, up to final handover to the customer.
Turbo Generators
The ANDRITZ Hydro "Turbo Generator" Division is a global supplier of thermal driven Turbo Generators (2-pole, 4-pole and Multi-pole Generators). The Turbo Generator Division is Center of Competence for Development and Design of Turbo Generators and is also responsible for purchasing, manufacturing, testing, installation and after sales services.
Pumps
ANDRITZ Hydro provides pumps that meet the demand for ever- larger, higher-performance units, whether for low flow rates or wear-resistant applications. Depending on the application case, ANDRITZ Hydro develops, produces, tests, and supplies both standard pumps and custom-tailored large pumps. ANDRITZ engineered pumps operate worldwide in large infrastructure projects for irrigation, drainage, desalination, flood control and for drinking and industrial water supplies.
Electromechanical equipment and references
Our products is therewith divided into two types mechanical and electrical ones which include, amongst others, all types of turbines, gears and valves, components for generators or spare parts as well as excitation, protection and control systems and SCADA – up to services such as site installation, commissioning and training.
Check out our HYDRO News App
ANDRITZ S.A. de C.V. | Morelia